An easy one-pot broccoli cheese soup made from simple ingredients. This homemade creamy soup is low carb, gluten-free and full of flavor.
I've always loved the broccoli cheese soup from Panera Bread. I equally love the broccoli cheese bread bowl from Quizno's. To me, nothing else really comes close to the same flavors. I love a nice creamy soup like lobster bisque, clam chowder and this keto-friendly broccoli cheddar cheese soup.
If you are trying to stick to a low carb lifestyle, this recipe won't kick you out of ketosis. It is low carb (9 net carbs per serving), with 4 total servings.
Speaking of carbs, I have since moved away from using traditional wheat or white flour as a thickener in my soups and sauces. A small amount of Xanthum Gum has helped get to the desired consistency. As for a replacement in my baking recipes, I've been using coconut flour or almond flour. These substitutes are perfect for my Moist Flourless Brownies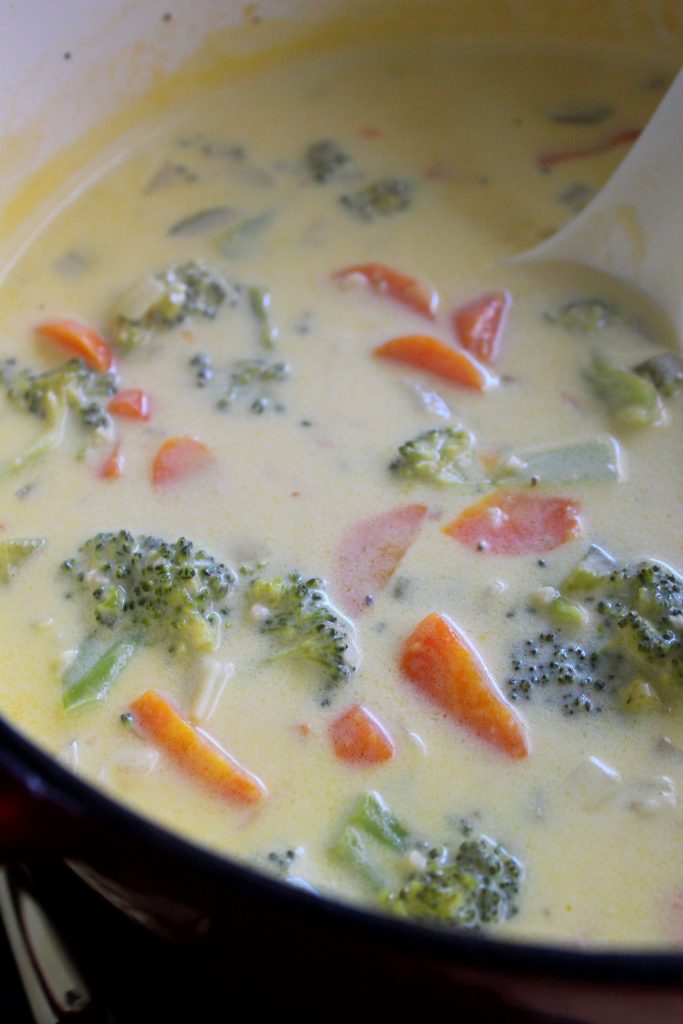 This easy broccoli cheese soup will not only taste delicious served right out of the pot, but it is so good the next day! You can store the leftovers in an air tight container for 3-4 days and reheat well.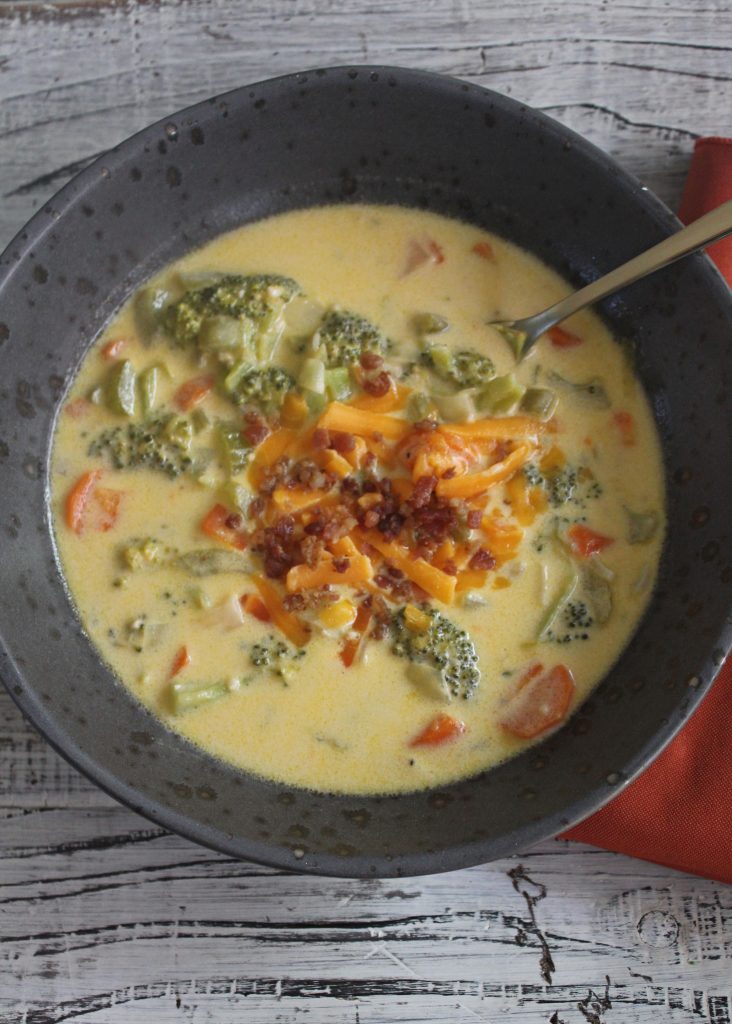 Want more Low Carb Recipes?
Heat olive oil over medium-high heat in a dutch oven or large pot.

Add chopped onions, carrots and celery. Cook for about 10 minutes until onions start to become translucent. Stir frequently.

Add broccoli florets, heavy whipping cream and 2-1/2 cups of chicken stock OR water. Bring to almost boiling and reduce heat. Simmer until the broccoli is tender, about 10 minutes.

Add the 3 cups of shredded sharp cheddar cheese, one cup at a time. Stir in until melted into the soup.

Add butter, and stir until it is melted. Simmer for 10-15 minutes, stirring frequently to ensure the cheese does not stick to the bottom.

Serve hot. Top with extra cheese, crispy bacon or serve with warm bread if not low carb or Keto.