A refreshing chicken salad with fresh strawberries, red onions, crumbled feta cheese and sliced almonds on a bed of spinach.  The simple balsamic vinegar dressing enhances the flavors.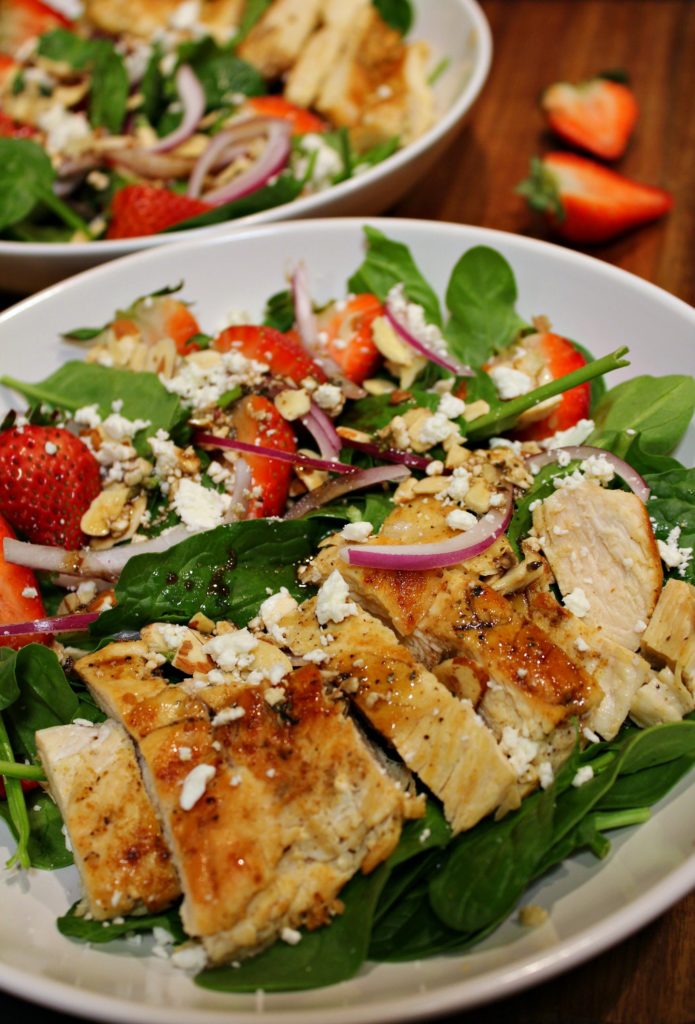 Since the beginning of this year, I have put more effort into eating healthier meals. I have a new found love for a nutritious, healthy salad. During my wedding last year, we served a delicious strawberry salad and I've always wanted to recreate it with chicken. I believe I've done it. 
It is important for me to keep this salad as healthy as possible. This meant no heavy dressings or croutons and sometimes even skipping on the avocado slices. Speaking of avocado. It is virtually impossible for me to eat eggs without a side of avocado with a little salt. Does anyone else have that issue? I love it on everything – sandwiches, omelets, soups; you name it! I even have one of those avocado savers that lets you wrap a belt around the leftover avocado for later! It truly is a lifesaver!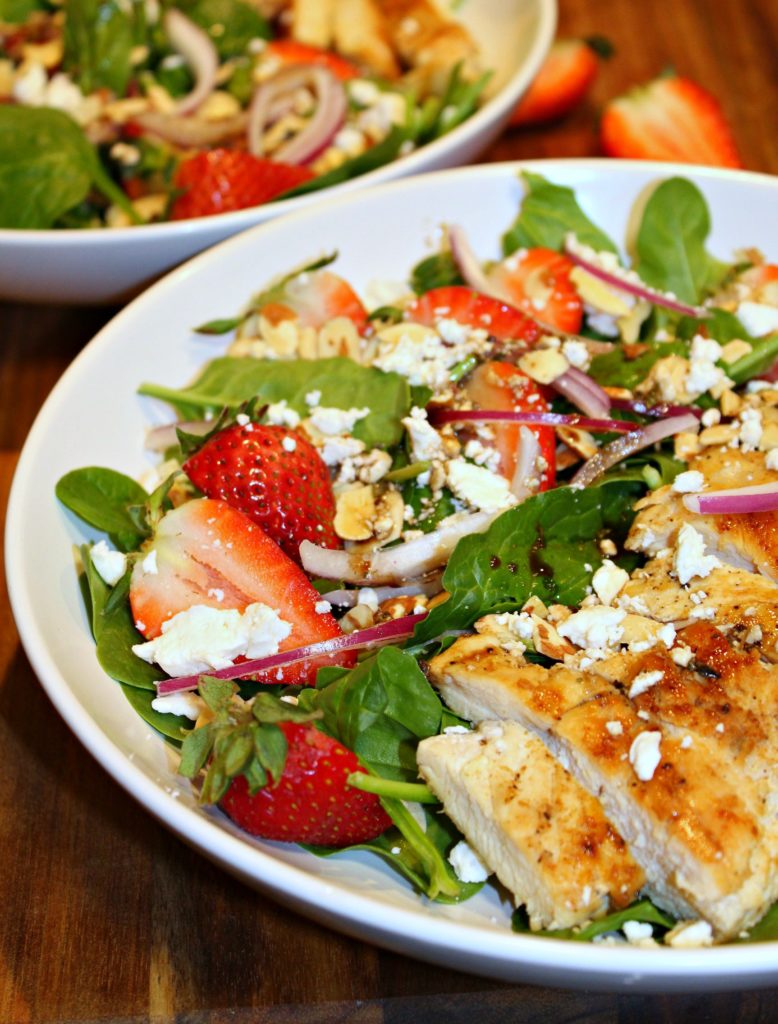 So back to this yummy low carb chicken salad. It is really very simple and you can swap out or add in ingredients based on your preference. Don't be afraid to add in blueberries, mandarin oranges or the beloved avocado. Also, if your not a fan of feta cheese, you can swap it for mini mozzarella balls. I switch up this spinach salad based on what I have available and fresh in my fridge, so feel free to do the same. For this particular recipe, I wanted to keep it healthy, easy and still tasty!
More Healthy Recipes to Try!
Let's Connect!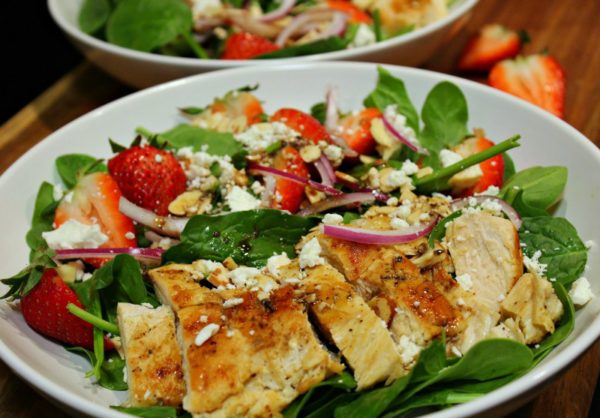 | | |
| --- | --- |
| | |
In a large saucepan cook olive oil over med-high heat. Salt and pepper both sides of chicken breast. Cook each side for 4-5 minutes, depending on thickness. Remove from pan, set aside to rest.

In a large bowl add spinach leaves, strawberries, red onion, feta cheese, and sliced almonds. Slice breasts into 1/2 inch strips and add to bowl. Toss with balsamic vinegar dressing. Divide salad into two bowls. Serve.