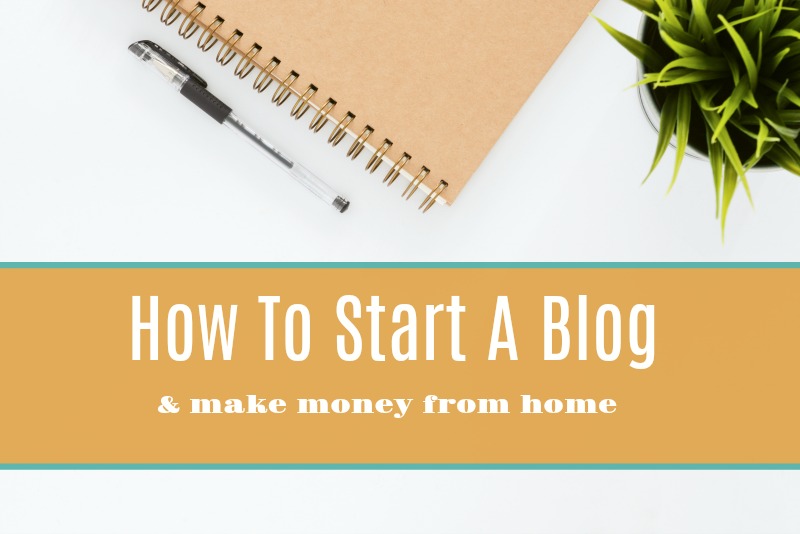 THIS POST MAY CONTAIN AFFILIATE LINKS. YOU CAN READ OUR FULL DISCLOSURE POLICY HERE.
FOLLOW THIS FREE IN-DEPTH STEP BY STEP COURSE TO LEARN HOW TO START A PROFITABLE BLOG
You may already know that anyone can start a blog. (You can start one here on Bluehost, for less than $3/month!) But the question I get most often is "how do you start a blog and make money from it?"
To set up a profitable blog, you need to start with a PLAN. You could end up wasting a lot of time on a blog that isn't going to make you any money if it isn't done right.
You need to be willing to learn about blogging. It's not as easy as setting up a blog and start immediately rolling in the dough. It is absolutely possible to make a good living blogging. But you need to be willing to invest a little time and money in the beginning.
Blogging is hard work. Don't let those rare overnight successes trick you into thinking its super easy to turn a profit. Even they had to work hard to get where they're at. 
WHAT ARE YOU WAITING FOR?
The biggest regret I have is not starting my blog sooner. I would follow other bloggers for years and imagined what that would be like to have one of my own. Taking the plunge was one of the most rewarding things I did. So if you're thinking about starting a blog – DO IT! 
Believe in yourself. You can do this! 
There are no pre-requisites to starting a blog. Anyone can start and grow a money making blog. Why not YOU?
If you're a little unsure on what you want to blog about – check out this cool list of blog niche ideas.
STEP-BY-STEP LESSONS TO WALK YOU THROUGH THE BASICS
This blogging course is not meant to overwhelm you. Go at your own pace. It is meant to give you a comprehensive understanding and the know-how to get started on creating a profitable blog.
PART 1 (Lessons 1 – 6): Setting Up The Blogging Foundations
PART 2 (Lessons 7 -9): Diving Deeper: Monetizing Your Blog (making real money) – Available on February 1st, 2018. Subscribe to my mailing list to receive an email notification when released.
The advice in the lessons might be different from what the other bloggers are suggesting. All the resources I recommend throughout the course have been tried and tested myself. Those resources have led me to start and grow a money making blog (of course, you have to put in the time and effort to be successful too). 
READY TO START YOUR BLOGGING JOURNEY?

 
*Bookmark this page so you can find it again later and pick up where you left off!
(Click the image or green text to access the lesson.)

Read: Introduction to Blogging and Income Report
PART 1: SETTING UP BLOG FOUNDATIONS

Read: How to Start a Blog

Read: Choosing a Theme

Read: Before You Start Writing

Read: Blogging Essential Checklist

Read: Installing WordPress Plugins

Read: Writing Your First Blog Post
PART 2: MONETIZING YOUR BLOG 



PIN to start the tutorial when you're ready..but don't wait too long 🙂