Warm Bacon Cheese Spread baked in a sourdough bowl is a family favorite. This creamy appetizer is not only easy to make, it is served right from the oven.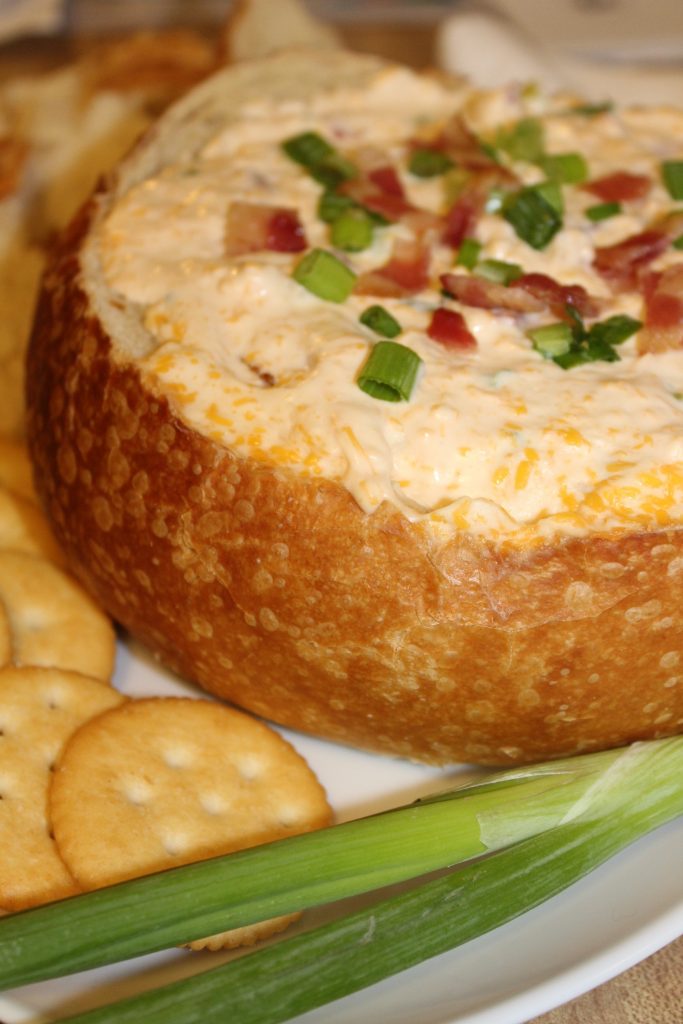 I first got this recipe from a family friend last year. She made it countless times for parties and it was a hit! After the first bite, I saw why. The blend of cheeses pair perfectly with the bacon and green onions. It's hard to stop eating. We make this for holidays and parties. 
The best part about this cheesy dip is that the mixture is poured into a hollowed out sourdough loaf and baked in the oven. This way it stays warm for longer than a serving bowl. The top of the loaf can be cubed and used for dipping along with assorted crackers (Ritz crackers are my favorite).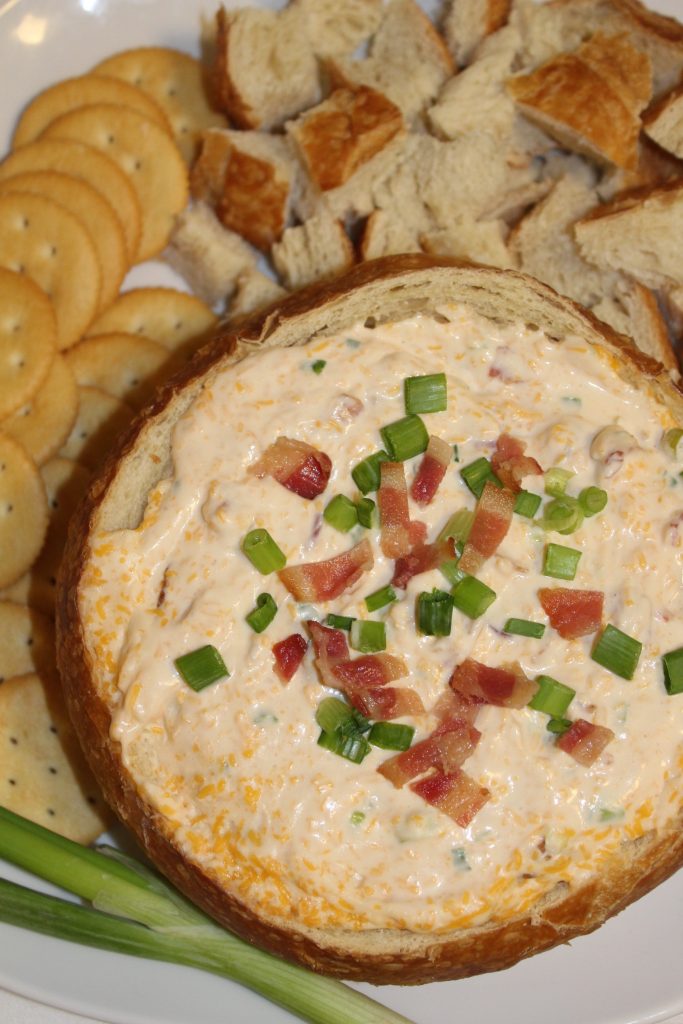 Recipe Tips
You will need a large round sourdough loaf, around 8 inches. It won't fit into a bread bowl that you would use for soup.

When hollowing out the bread from the inside of the loaf, be sure to keep a 1 inch wall so the bowl will hold the spread.

Besides the top loaf chunks, you will need additional bread or crackers for dipping.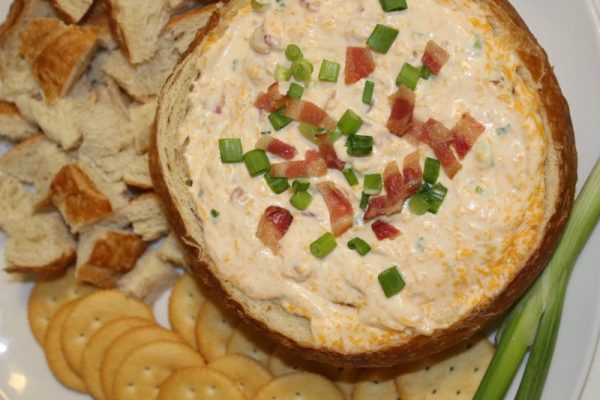 | | |
| --- | --- |
| | |
Cook bacon strips according to the package instructions. Crumble and set aside.

In a large bowl, beat the cream cheese until fluffy (roughly 1-2 min).

Add the sour cream, shredded cheddar cheese and Worcestershire sauce until blended. Stir in bacon and green onions.

Cut the top off the round bread loaf, slice into cubes; carefully hollow out the bottom, leaving a 1-inch shell.

Spoon the mixture into bread shell. Wrap entire loaf in heavy-duty foil.

Bake for 1 hour or until heated through. Serve with crackers and cubed loaf bread for dipping.