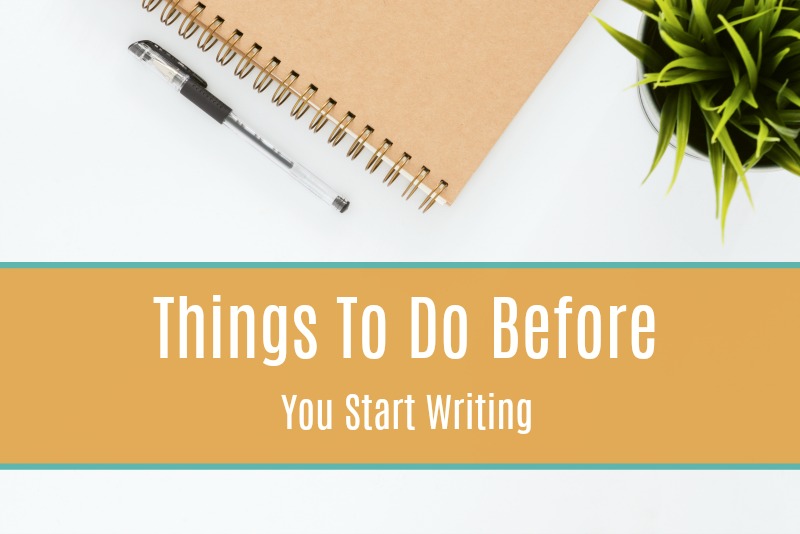 THIS POST MAY CONTAIN AFFILIATE LINKS. YOU CAN READ OUR FULL DISCLOSURE POLICY HERE.
BEFORE YOU START BLOGGING….DO THESE 5 TASKS
You have purchased a hosting plan and installed WordPress. Then you uploaded your chosen theme. You're almost there!
You are now at a point where you could start writing. But believe me, if you follow these to-do's before you write your first post you will not regret it.
1. GET A BLOG EMAIL ACCOUNT
Personally, I use gmail. At the time I started the blog, I didn't realize when I purchased hosting from Bluehost, I could also create an email account with my admin@forksnflipflops.com. So I highly recommend following their instructions (assuming you have Bluehost) and get your own @yourdomainname.com set up. You will need it for the next step. 
2. SET UP YOUR SOCIAL MEDIA ACCOUNTS
With so many social media platforms out there, this task may take awhile. However, this is a very important part of your blog. Social media is how people find your blog! Without it, it WILL take a very long time to grow your audience and get noticed. Depending on your niche, you may discover that some platforms bring in more traffic than others. If you want to be profitable, you will need traffic! These include Pinterest, Instagram, Instagram, Twitter, Flipboard, StumbleUpon, Yum, YouTube etc. Just remember to have the name of your blog on all the platforms you decide to use.
Additional Resources:
3. BLOG ORGANIZATION
Getting all of your blog related materials organized from the start will help you immensely. Using a binder or creating a folder on your computer to store information are the two best options. 
As you continue down your blogging journey, there will be more and more things to keep track of. My 3-hole binder is filled with pages of post ideas, future goals, usernames, passwords, expense reports, checklists and multiple e-books I printed for blog learning. You will want to have access to this important information when you need it.
Grab your FREE printable blog organizer pages here!
4. NARROW DOWN YOUR NICHE
Let's say you have a general idea on what you want to write about. Perhaps, you want your blog to be about Pets. That is a very broad niche. When a reader comes to your page, they will look at the Pet categories you are writing about. This should be clear when they land on your home page. Before you write a single post, have a good idea on what you're going to be writing about and the categories under your niche. 
For instance, my blog is about Food and Lifestyle. Broad? Yes. However, my tagline under that topic is "food, life hacks and blogging". I narrowed down my niche. My categories are recipes, cooking, life hacks, blogging. So I can write about anything related to those and it still falls in line with what my blog is about.
I played around with categories for at least six months. I may have even changed it monthly, but my posts all centered around recipes at first anyway until I expanded into other areas. The point is, I didn't have a clear picture of my categories until I started brainstorming and writing down my ideas (in my binder *wink). Don't stress if you don't have your categories narrowed down quite yet.
Blogging takes planning. Give yourself time to think about ideas that pop in your head. Write them down.
5. BLOG EDUCATION
Please do this. I know you want to blog, and it's painful to have to wait. But take it from me, it's more painful to have to redo all your hard work.  I can not tell you how many hours I have wasted revising my blog setup or revamping my social media platforms because I didn't have all the information at the time. If you can afford to invest anything in your blogging education, I would check out the following:
The first ebook I bought was, Building a Framework: The Ultimate Blogging Handbook from Abby Lawson. She created this incredible step-by-step guide, including how-to videos for the beginner blogger. She also has an amazing mastermind Facebook group to connect with other bloggers once you sign up. It's a valuable resource that gave me the confidence to launch my blog.
The other ebook I LOVE is Traffic Transformation Guide by Lena Gott. I have the whole thing printed and in my blog binder. She outlines the strategies she used to go from 17K-400K page views per month within 10 months. That is amazing!! Since purchasing her book, it has helped me grow my traffic much faster. I'm continuously going back and reading it again and again. I recommend this guide if you have your blog up and have some content already. 
Review my full list of recommended blogging resources here.
Lesson 4: Blogging Essentials Checklist