A simple, 10-minute Prosciutto Mozzarella Bruschetta appetizer that incorporates salty and savory ingredients. This mouthwatering combination will quickly become a favorite for all of your get-togethers.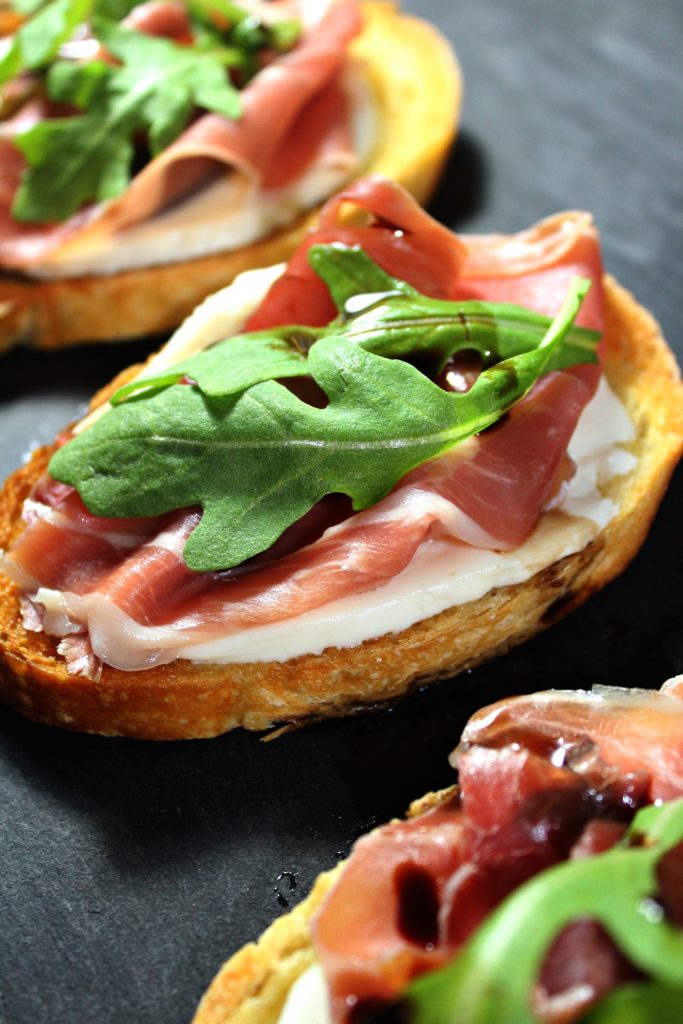 After making a delicious melon ball salad (recipe coming soon), I had an extra package of prosciutto leftover. So instead of whipping up my favorite prosciutto arugula pizza, I headed to the store and picked up a fresh mozzarella ball, arugula and a loaf of french bread. 
Are you already a Bruschetta fan? Then you know that a toasted baguette topped with a mixture of diced tomato, basil, olive oil and perhaps some fresh mozzarella or red onion is a hit! I can't tell you how many times I've made it for my guests. So why not change it up and top a slice of the toasted baguette with other flavors that pair just as well together. I'm glad you asked!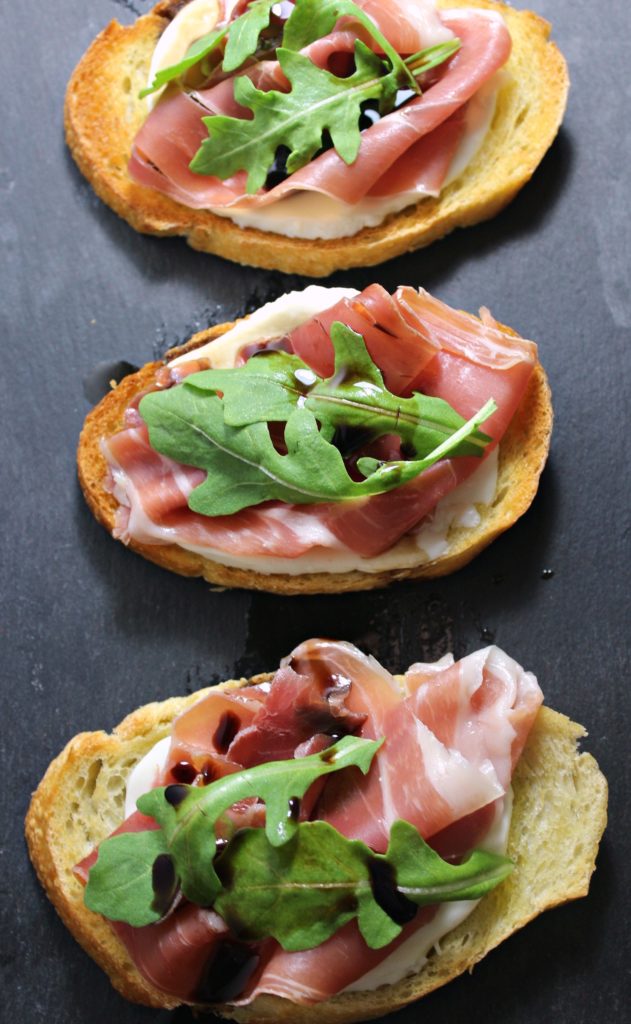 The mozzarella provided a layer of creaminess that set the base for the melt in your mouth, buttery prosciutto. The arugula gave off a fresh herbal aroma and adds another level of flavor to the saltiness of the meat. Finally, each slice is drizzled with balsamic vinegar to add a level of sweet and tartiness to the appetizer.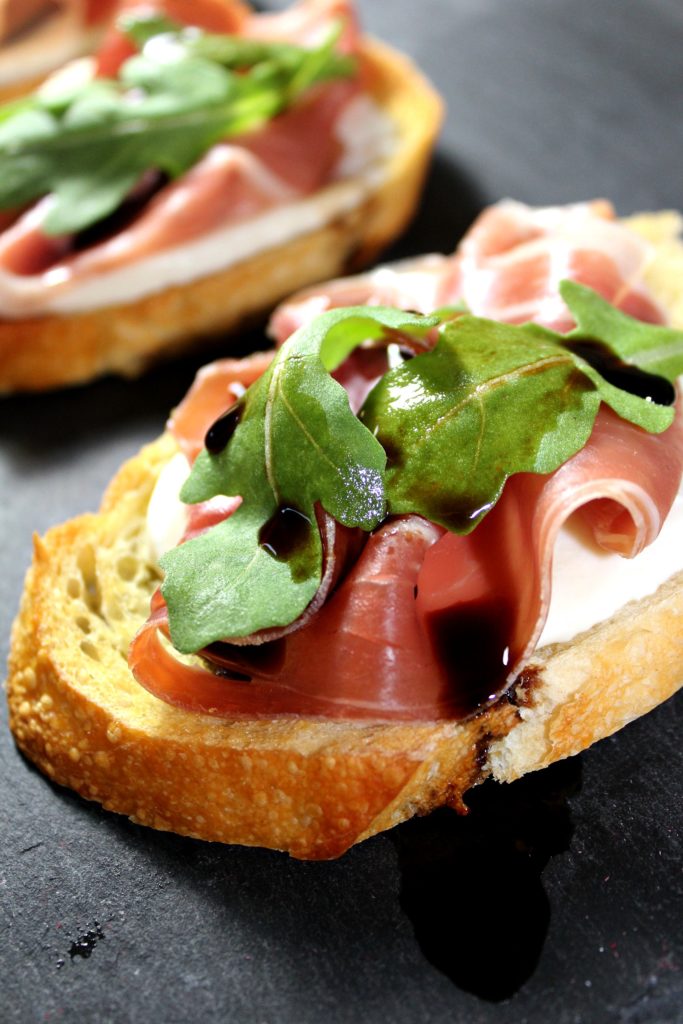 These quickly became one of my favorite appetizers. I didn't hesitate when my hubby asked me to make them again the following night as a snack before dinner.
I hope you think of this recipe next time you want a flavorful snack to go with your wine.  Also, to serve as a brag-worthy appetizer to your friends or guests!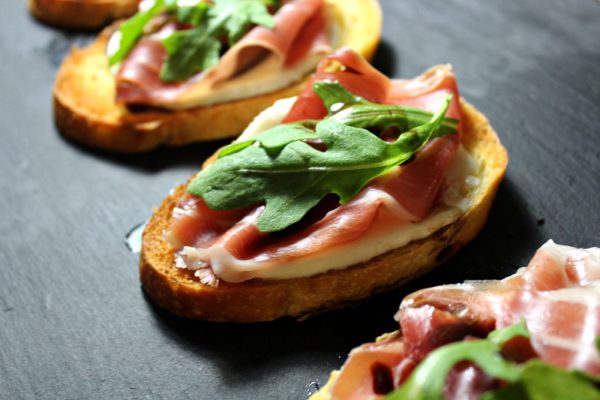 | | |
| --- | --- |
| | |
Turn Boiler to High. Cut baguette into 10 (1/2-in) slices at an angle for more surface width. Put slices on a baking sheet. Pour olive oil in a small bowl and use a silicone oil brush to spread over one side of the bread.

Place pan under broiler for 3 minutes. Remove pan and add a mozzarella slice to each toasted bread slice. Place under broiler for 2 more minutes or until desired darkness.

The mozzarella should only be slightly melted. It will continue to melt after removed from the heat. Ribbon one thin slice of Prosciutto onto each toasted bread. Followed by arugula leaves. Drizzle a small amount of balsamic vinegar on top. Serve immediately.