Healthy Greek Chickpea Feta Salad is packed full of nutritious ingredients and bright colors. This flavorful salad can be ready in a few minutes as a side or main dish!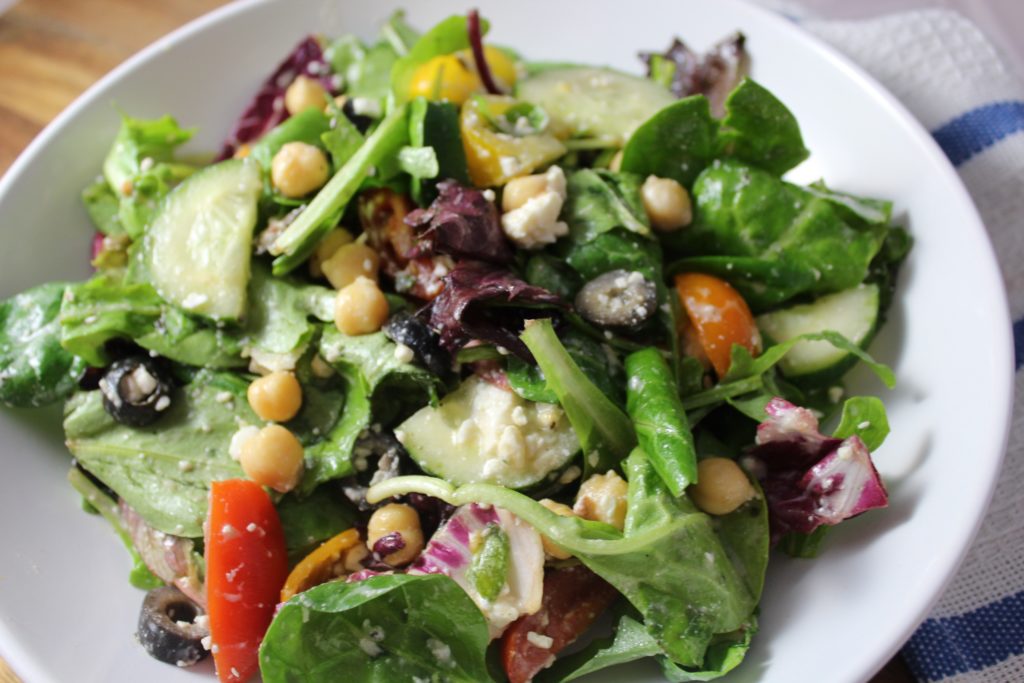 This is a beauty! AmIRight?
I whipped up this salad as a side dish to go along with my delicious Mozzarella Chicken Marinara. Lately, I've been trying to eat healthier dinners and avoid high carbs. 
It was SO good, that I made it again for lunch the next day!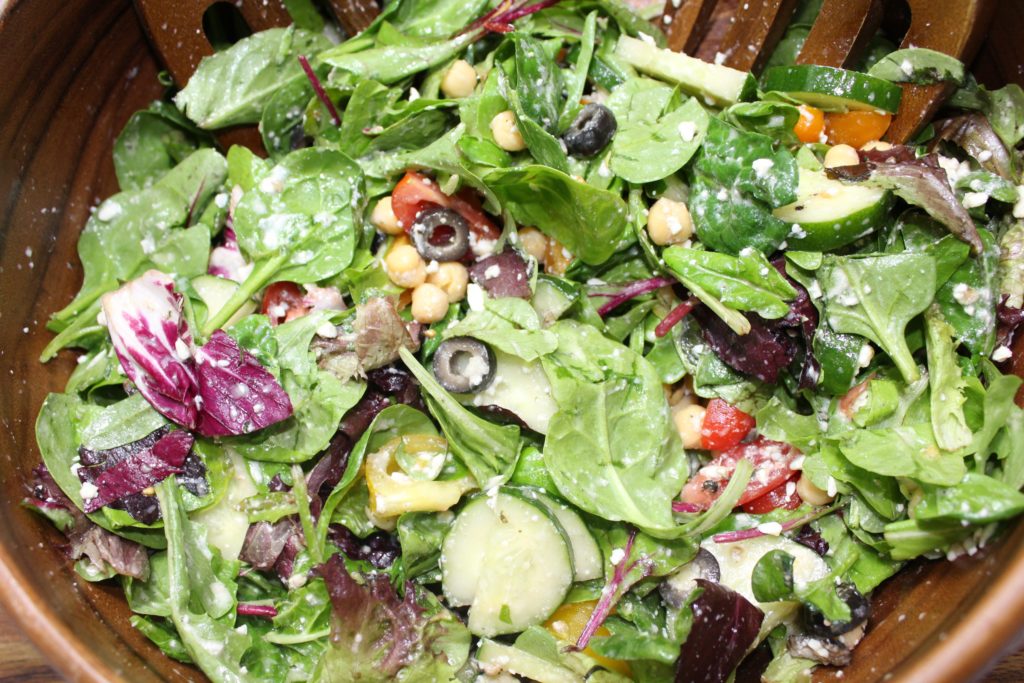 I get really excited when I get any opportunity to use my big wood salad bowl! It was a wedding gift, and perfect for creating a big salad.
For this recipe, I added cucumbers, black olives, chickpeas, mini heirloom tomatoes, crumbled feta and a shallot.
Did you know chickpeas are the same thing as garbanzo beans?
I sure didn't! I rarely use them. So, there I am standing in the bean aisle of the grocery store. After rubbing my chin in confusion for a what seemed like forever, a nice lady eventually came along and asked me what I was looking for. She told me about this little fact of bean history. Who knew?
Apparently, not me! Ha!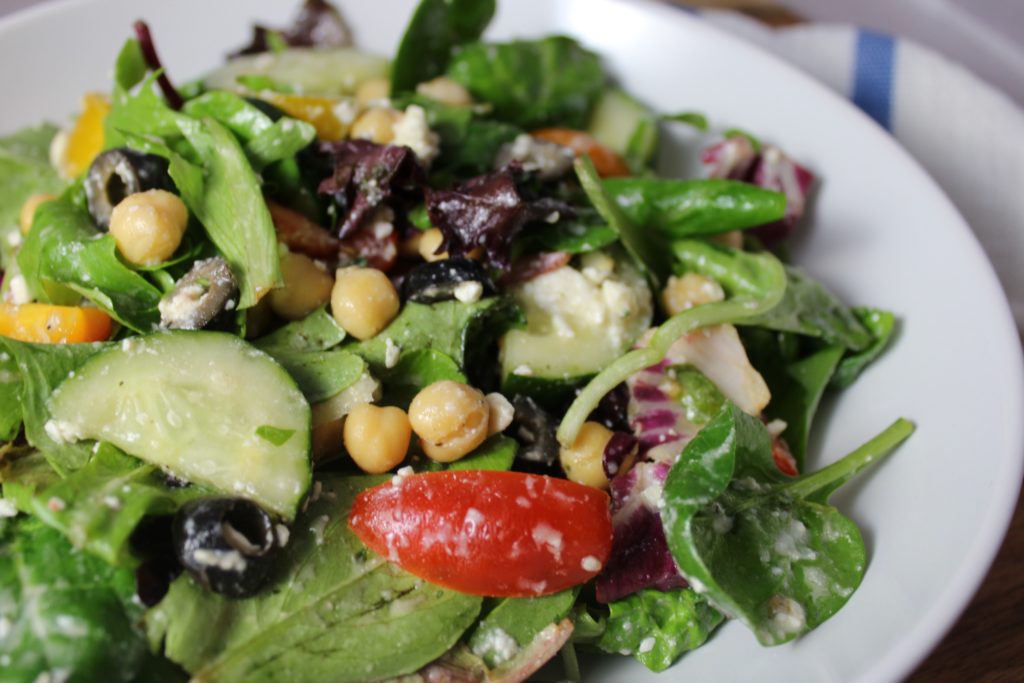 The dressing is simply olive oil and lemon juice mixed with a little salt and pepper. 
All the ingredients have so much flavor already, that you don't want the dressing to be heavy.
*

*More Healthy Recipes to Try**
Lemon Basil Chicken Detox Soup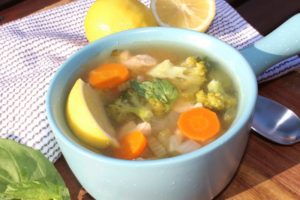 Grilled Basil Pesto Portobello Mushrooms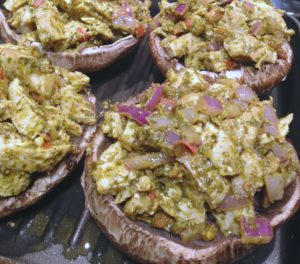 Steak Salad with Cilantro Avocado Dressing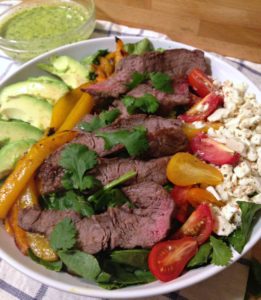 ---
Pin for Later:

Mix the olive oil, squeezed lemon juice, and a touch of salt and pepper in a bowl. Set aside.

In a large salad bowl. Add mixed greens, cucumbers, tomatoes, chickpeas, feta, black olives and chopped shallot.

Add the dressing and toss before serving.