This hearty Sausage Biscuit and Egg Breakfast Casserole is simple to make and completely satisfying. You can prepare it the night before and is great for a weekend morning! 

Breakfast casseroles (or egg bakes) remind me of early mornings with my family. My mom would pop one in the oven and 30 minutes later, breakfast was served. 
I love eggs! Every other morning, I cook scrambled eggs for breakfast. After following a low-carb diet on and and off for many years, it has become a part of my diet. Since it is the weekend, I wanted to change it up a bit and bake an egg casserole instead.
So why not whip up a delicious Sausage Biscuit and Egg Casserole, since it was a big hit when I made it for friends a few years ago. I cook quite a few recipes using ground sausage (because its so dang tasty), but it's easy to use other meats like ham or bacon too. My husband's favorite breakfast is biscuits and gravy, so I knew that using biscuits was going to be a BIG HIT! If you enjoy an easy to make casserole, then you should give this recipe a try! Take my word for it!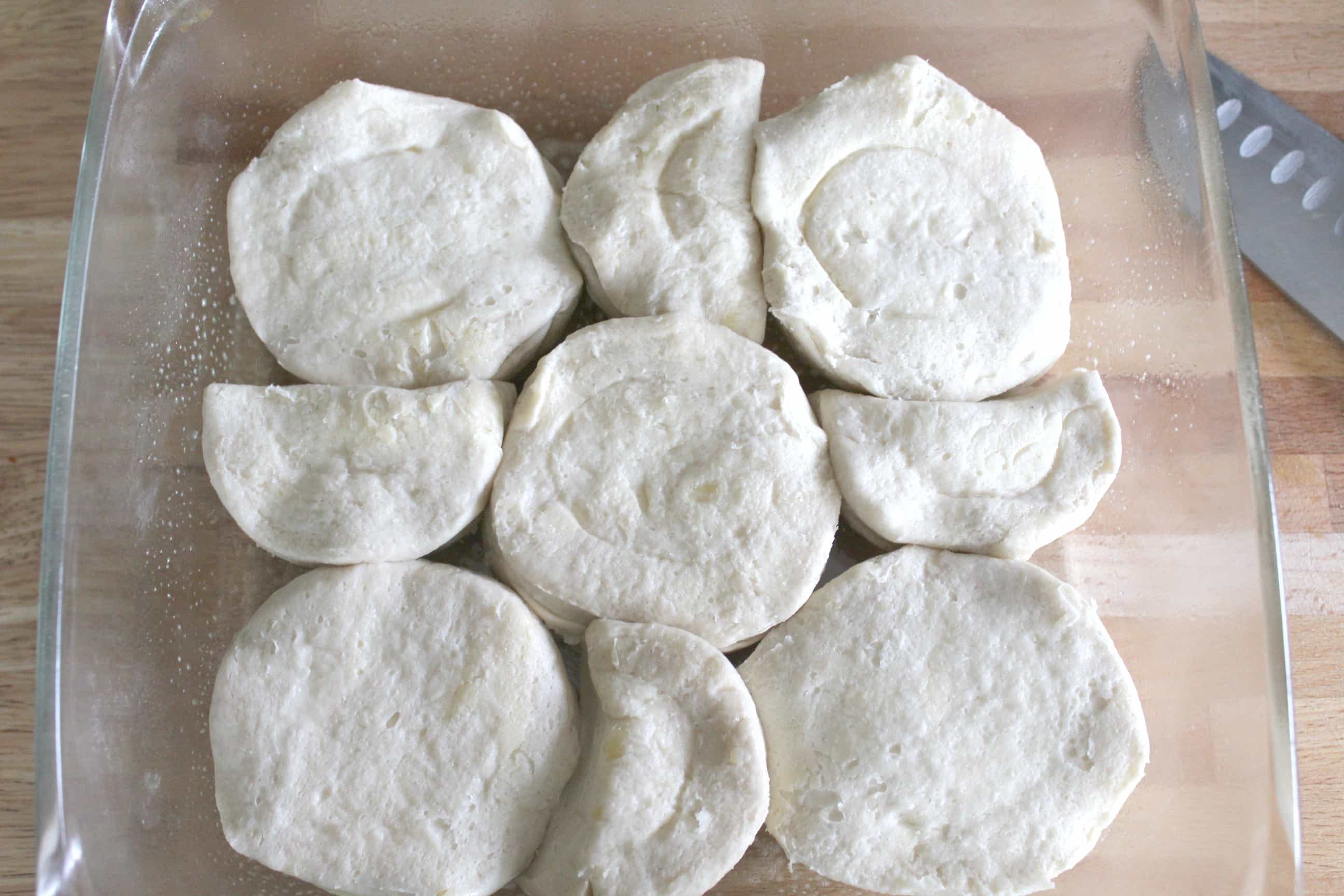 This is a picture of the dough before I pressed it to completely cover the bottom. You can also use a pizza cutter to dice the dough into bite size pieces.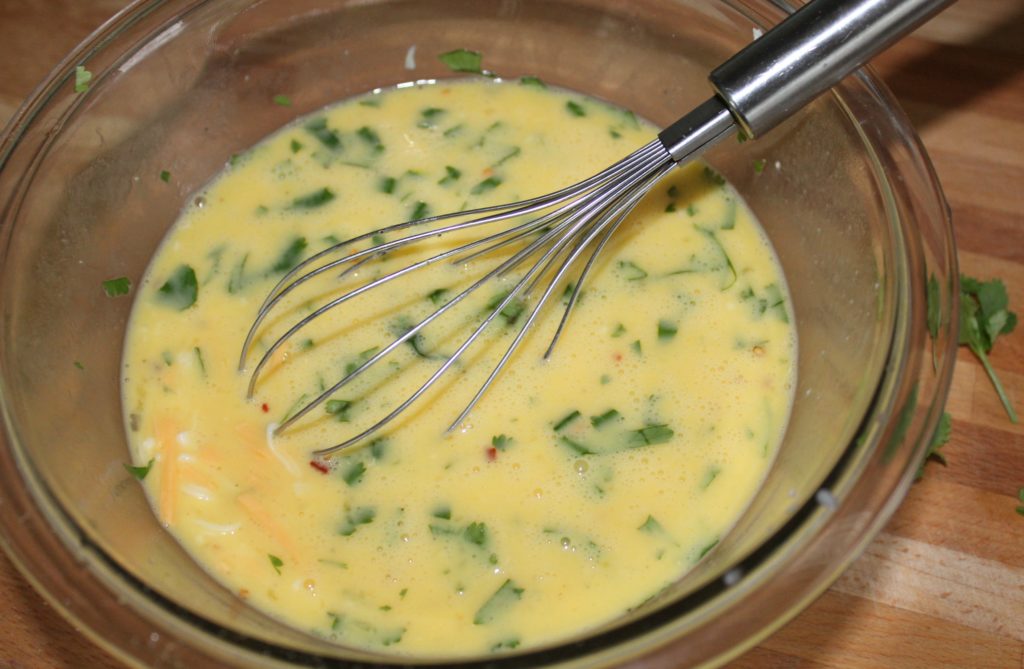 Whisk together the eggs, milk, cheeses and cilantro.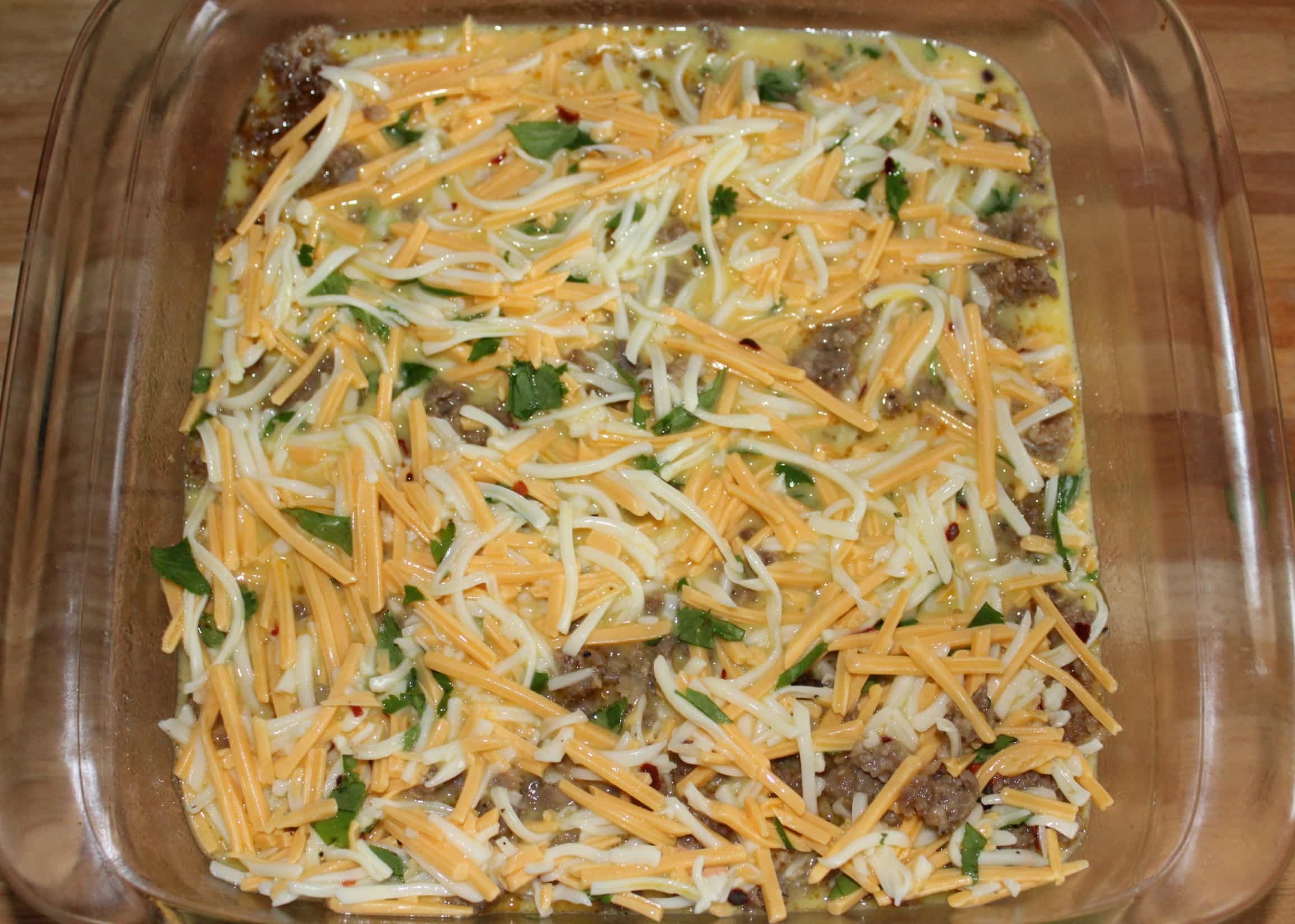 Once you have layered all the ingredients, bake in the oven for 25 minutes.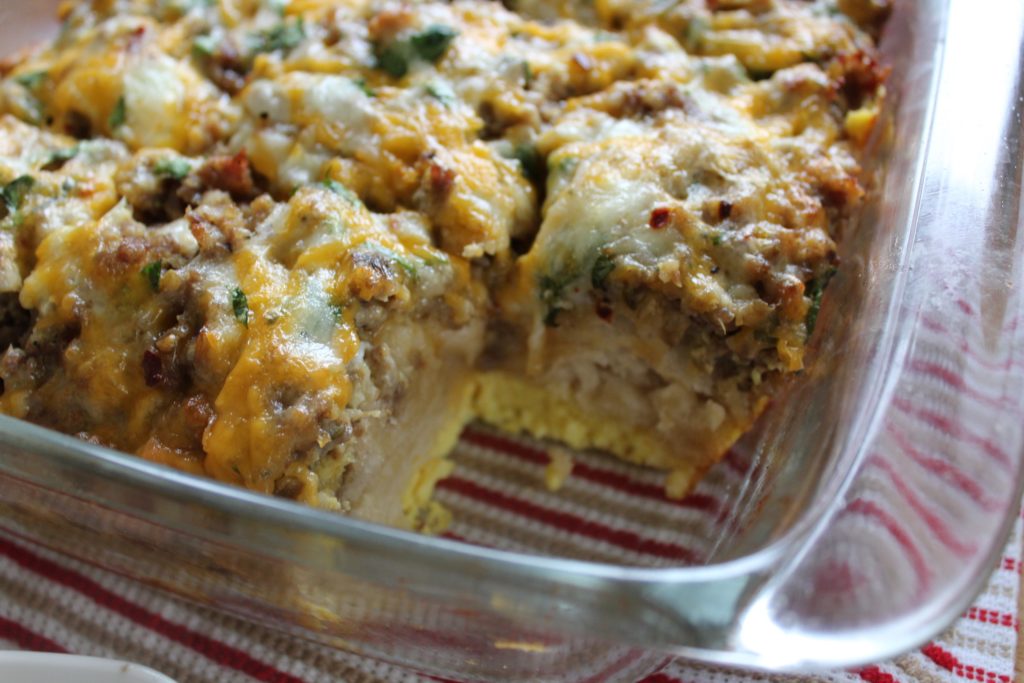 Cut it into 9 pieces and you'll have enough to feed a small crowd! Looks pretty good, right?
Want MORE recipes to try?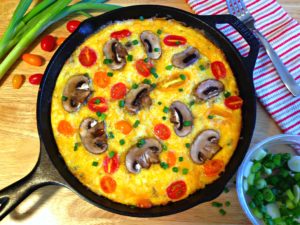 Sausage and Heirloom Tomato Frittata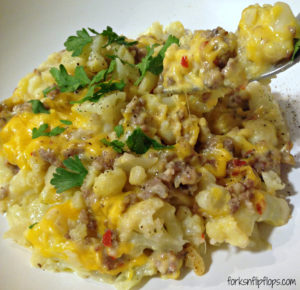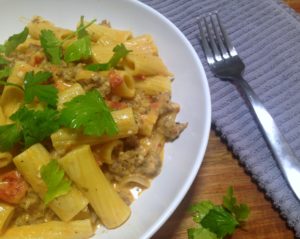 Italian Sausage Rigatoni with Tomato Cream Sauce
Grease 8x8 inch glass baking pan with cooking spray. Add biscuit dough, lightly pressing to cover bottom.

On medium-high heat, brown the ground sausage until done. Drain grease. Add the sausage to the baking pan, covering the dough.

Whisk together eggs, milk, sharp and mozzarella cheeses and salt and pepper in a medium bowl until well blended; pour over sausage

Bake 25-30 minutes until edges are browned. Cut into squares and enjoy!