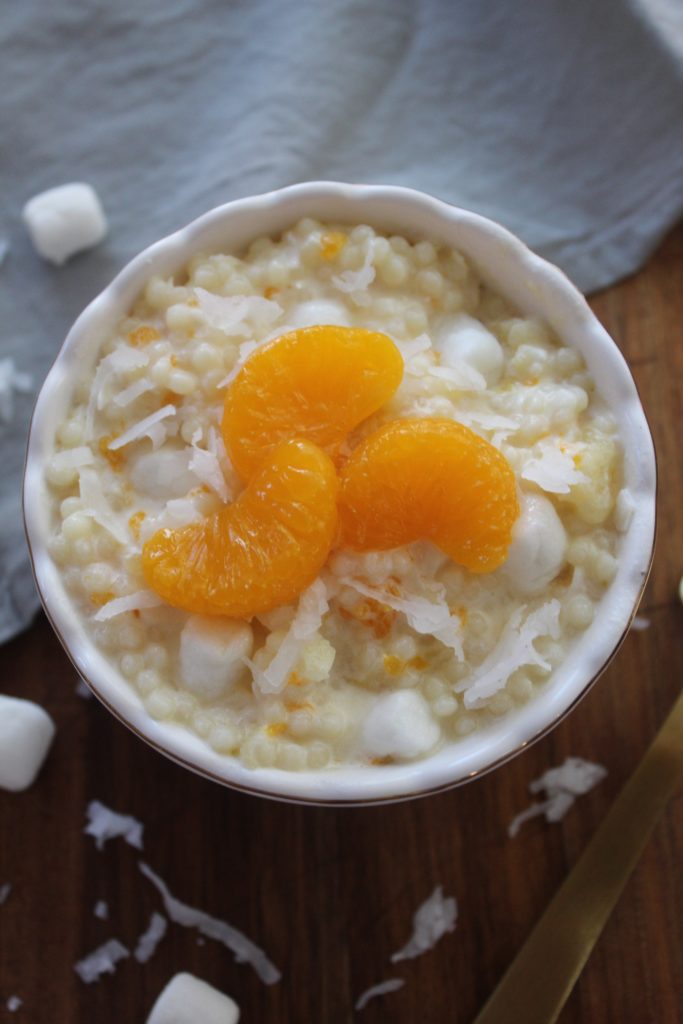 Have you ever heard of Frog Eye Salad? If you haven't heard of it, then let me be the first to introduce you to this unique little fruit salad. I know the name seems a bit odd. Growing up, I wondered the same thing. Did it really have frog eyes in it? Why is it not green? Only when I was older, did I really understand this is just a simpler way of saying what the main ingredient is.
The "fish eyes" are actually acini de pepe pasta. You would never think that pasta mixed with cool whip, fruit chunks and creamy fruit juice marmalade would pair together well – but you would be wrong! The combination of ingredients is perfect! 
As a Minnesotan, this salad was always served during family gatherings, holidays, parties and potlucks. I've heard that it is more common in the Midwest. So when I moved to Southern California a few years ago, I really wanted to recreate the recipe to share with friends.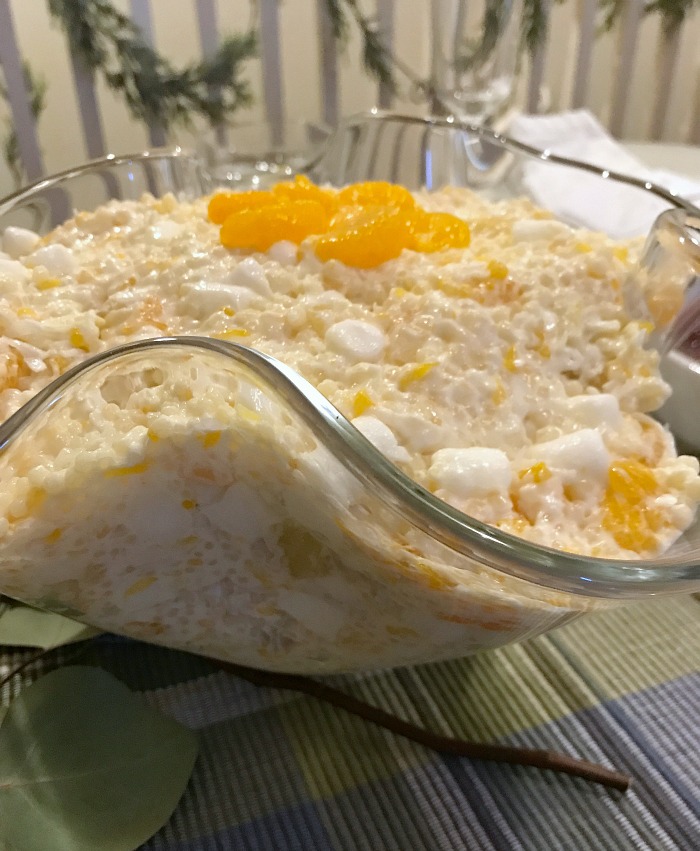 The No Bake Frog Eye Salad can be a side dish or a dessert. I've served it both ways. This year for Thanksgiving, I was in charge of bringing a side dish. To prevent accidentally bring a side that someone else was bringing, I started thinking of nontraditional sides. This recipe immediately popped into my mind! 
Guess what? It was a hit with the crowd! I purposely did not tell anyone what the ingredients were. They had to try it first and guess. I knew how confusing the name was when I was younger and knew they were curious. By the end of the evening, the salad bowl was clean and gave my definition of what "frog eyes" were.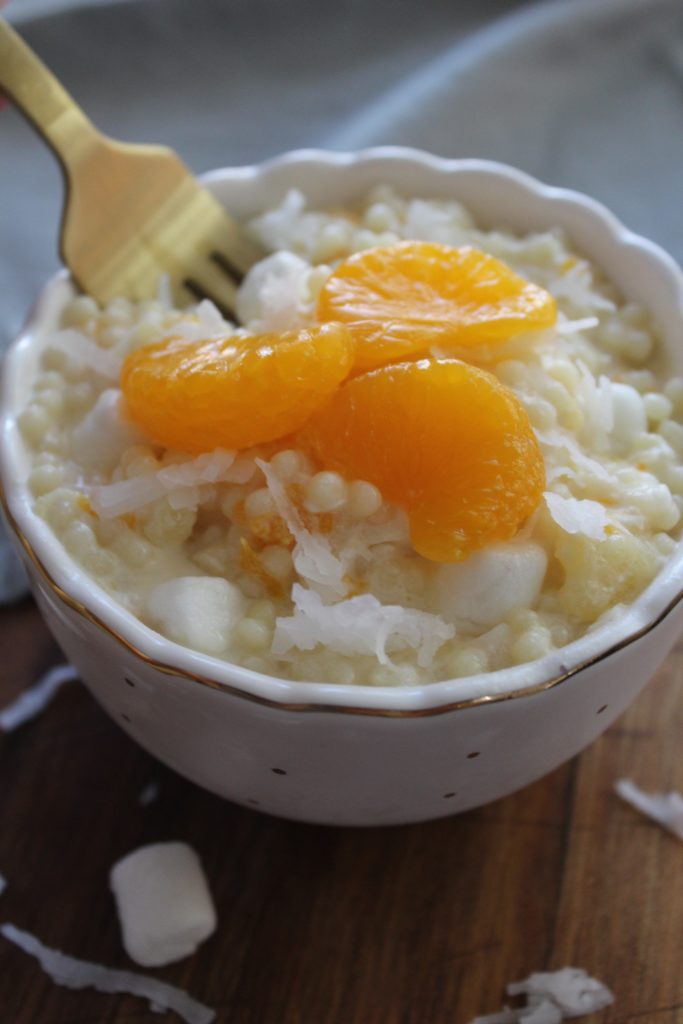 Want more Desserts?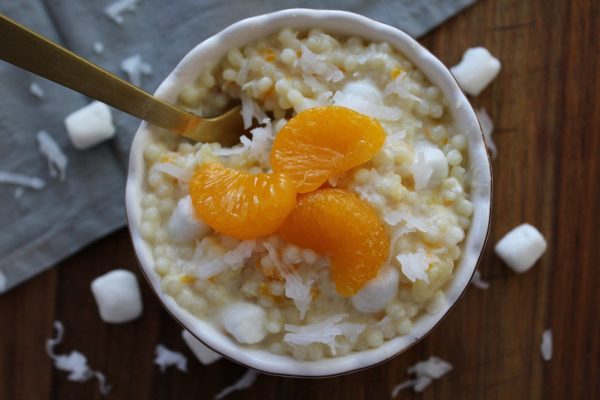 | | |
| --- | --- |
| | |
Cook Acini De Pepe pasta according to package instructions. Drain and rinse with cold water. Set aside to cool.

In a medium saucepan over med-high heat, whisk together reserved pineapple juice, sugar, flour, egg and salt. Stir continuously until mixture is smooth and thickens (10-15 minutes). Stir in Lemon juice and remove from heat. Let cool for 5 minutes.

In a large mixing bowl, combine pasta and thick mixture. Start to fold in the crushed pineapple, mandarin oranges, pineapple chunks, marshmallows and coconut. Add cool whip. Stir until blended. Refrigerate for at least 1 hour before serving. Recipe can easily be doubled.

Garnish with shredded coconut and mandarin oranges (optional) before serving.