Apple Crisp is the perfect feel-good dessert for Fall. Since the first day of Fall was yesterday, I had to make my favorite apple dessert!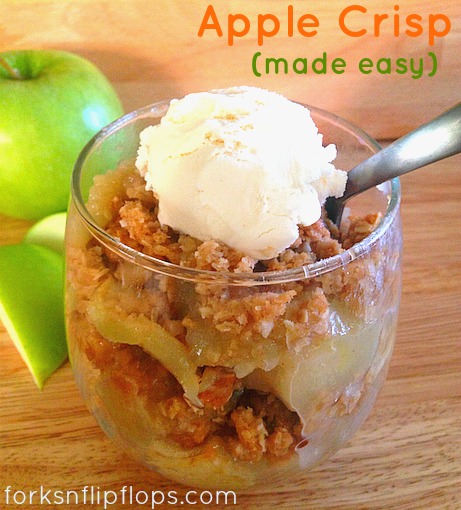 Ok, so who hasn't had Apple Crisp? Well, that would be my husband. He had no clue what "Apple Crisp" meant. I was floored, and immediately got excited to make a dessert that would get an approving head nod and thumbs up!
I had most of the ingredients on hand and a second of panic when i looked into the silo of old fashioned oats and realized I forgot to buy more. The stars must have aligned, because I scraped by with a nearly perfect 1/2 cup of them.
Onto the crumb topping..its the best part of the dish. USE  YOUR HANDS!
Seriously, its the best way to get all the toppings mixed equally. Don't even bother getting a fork, its useless unless you melt all the butter. Which I did not, because I wanted the butter chunks for texture.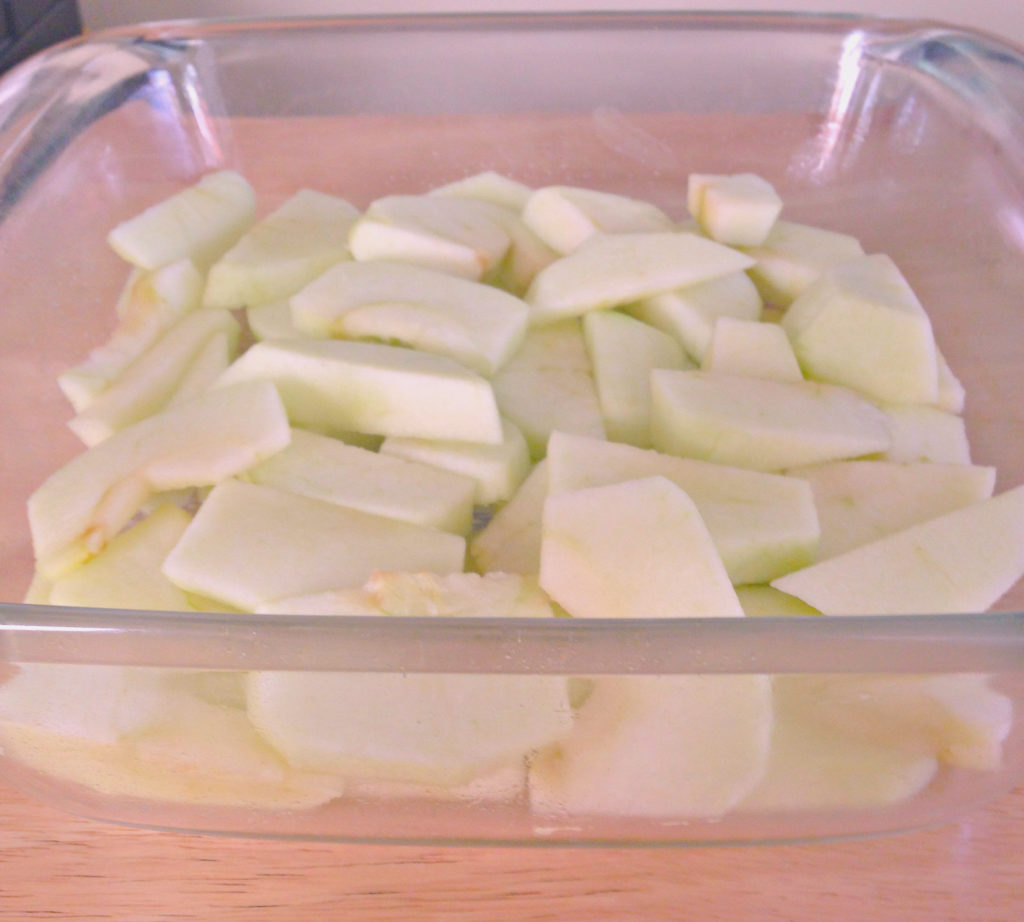 The Apple filling is plump full of soft apple slices smothered in glazed brown sugar. The mixture of crunchy oats and apples with cinnamon is a spoonful of heaven.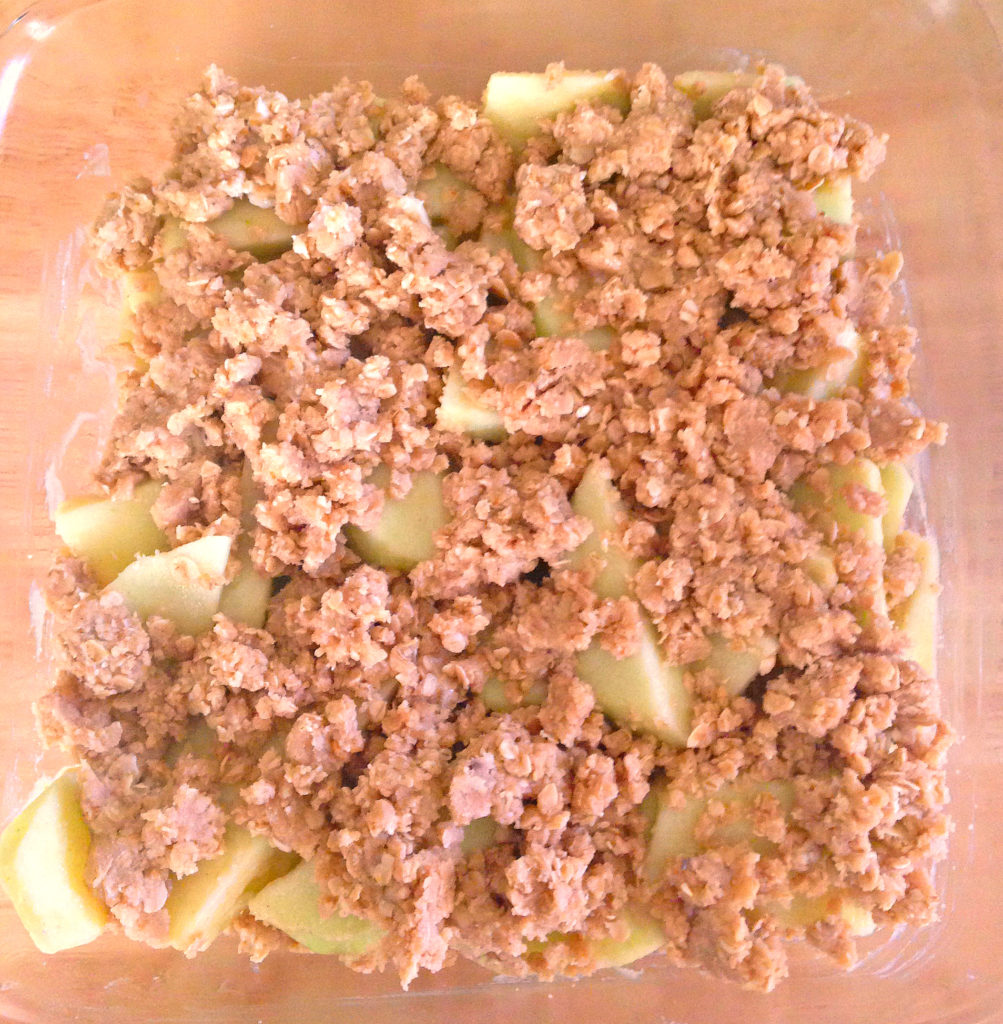 Are you wondering if I got the approving head nob from my husband?
I got more than that.
Brad took a bite, closed his eyes and took a second to pray…that he married me!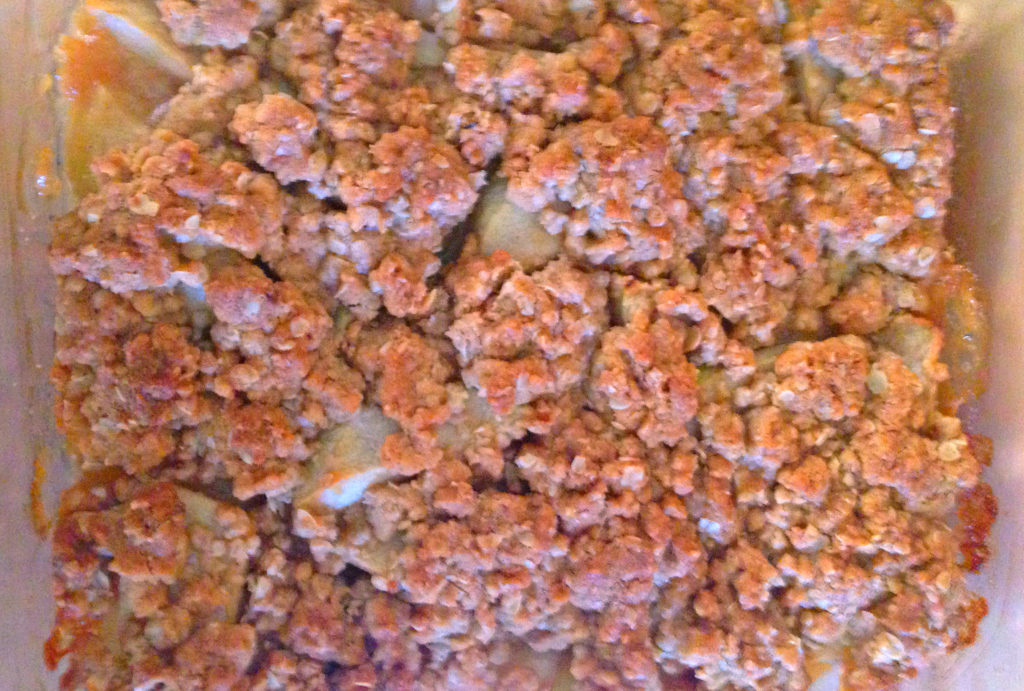 This recipe is pretty fantastic! Don't forget to add the Vanilla Ice Cream on top!
Let me know what you thought?
Preheat oven to 375 degrees F

Place the peeled and sliced apples into a large mixing bowl. Set aside.

In a medium bowl, toss together the crumb topping ingredients and blend into small crumbs with your hands.

Now for the apple glaze filling--use a small bowl to add the melted butter and flour and blend well with a fork. Squeeze juice from half a lemon, and milk and vanilla and continue to stir. Next, stir in brown sugar, dash of salt and cinnamon.

Pour the apple glaze over the apples and toss to coat. Transfer into an 8.8-inch baking dish and spread evenly. Add the crumb topping evenly over the apples.

Bake for 30-35 minutes or until crumbs are golden brown. Let cool for 10 minutes. Don't forget to add vanilla ice cream or cool whip!