This yummy 30 Minute Taco Pasta is a simple and satisfying recipe for busy weeknights. The best part is, it can be made in one pot!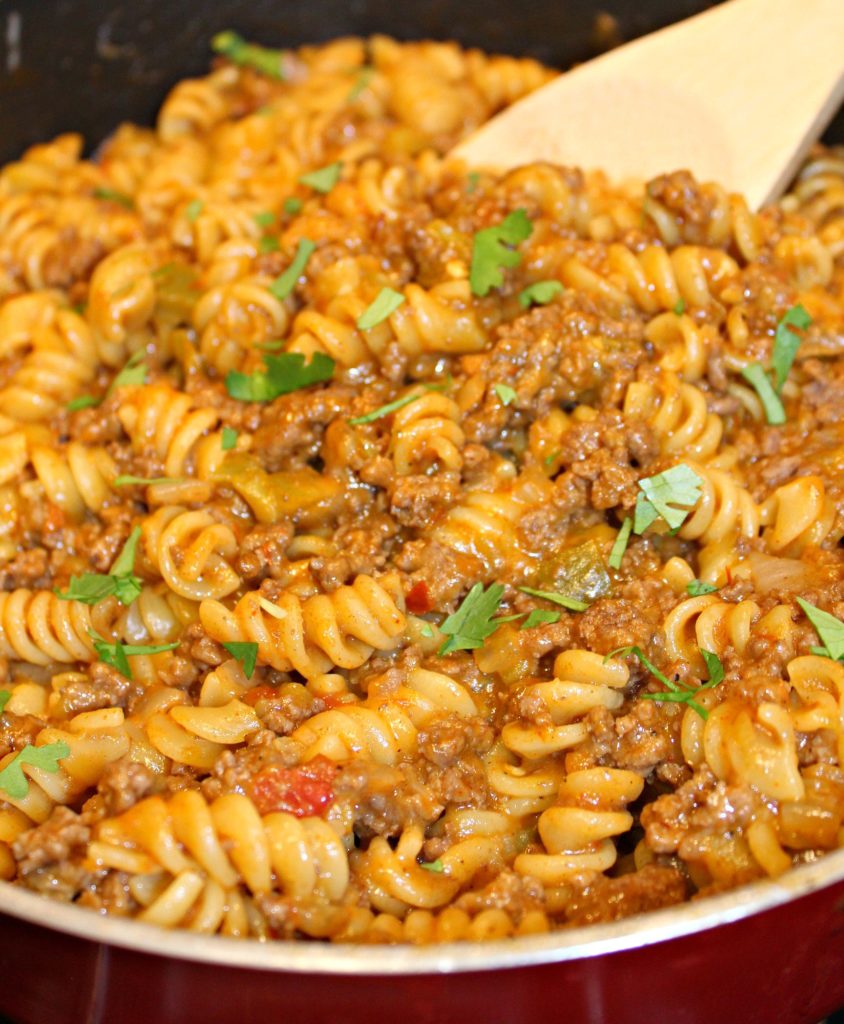 Somedays there's just not enough time to spend an hour making dinner. Even making tacos takes awhile to dice all of the toppings, but let's say you are still craving taco's. Well, why not make Taco Pasta instead? 
This super easy recipe is what you need. You may even have all of the ingredients in your pantry already. I always keep a pound or two of ground beef in the freezer, for these exact occasions. The taco seasoning, shredded cheese and some kind of pasta are probably things you have on hand as well. Perfect! Grab a large pot and let's start cooking!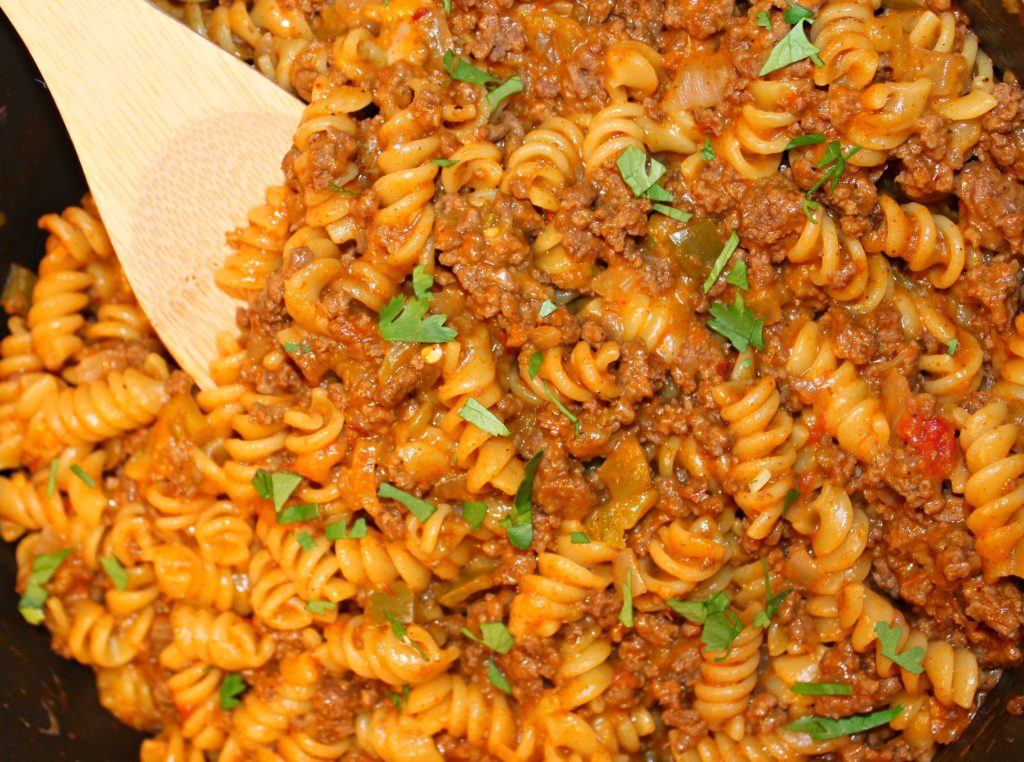 I love that this meal can be made in one-pot. There's nothing I hate more than a bunch of dirty pans to clean up after dinner.
Depending on your tolerance for spiciness, use any type of salsa (mild, medium or hot). We prefer the medium salsa only because we love anything with a little kick. 
If you have any fresh ingredients you want to add – please do! Chopped fresh cilantro and a handful of diced tomatoes are my go-to toppings. Sadly, I didn't have any fresh tomatoes on hand for these images. 

Get More Pasta Recipes
In a large skillet over med-high heat, brown the ground beef until almost done. Drain grease. Add diced green chilies. Cook for an additional minute.

Add taco seasoning, water, salsa and rotini. Bring to a boil. Stir, cover and reduce heat to simmer. Cook for 15 minutes or until the rotini is tender.

Stir in the shredded cheese. Season with salt and pepper to taste and add optional toppings if you wish. Enjoy!