Delicious gluten free Garlic Parmesan Cassava Pasta that you and your family will enjoy! Easy to make and a tasty non flour option!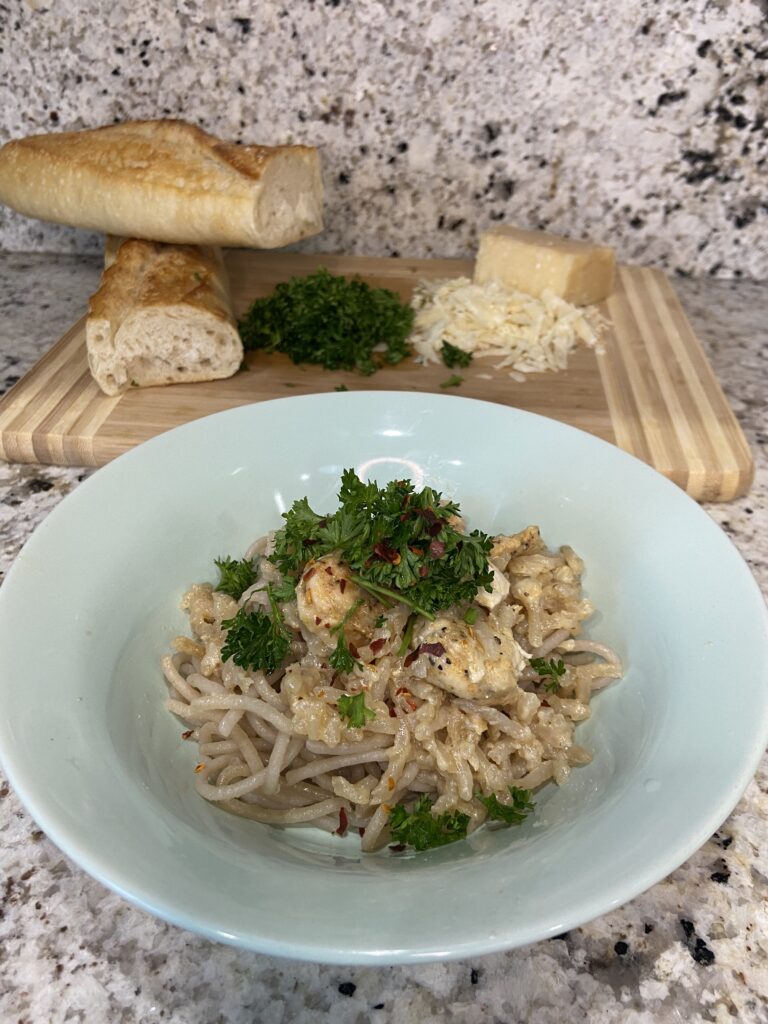 This Garlic Parmesan Cassava Pasta is one of my favorite go to meals. This recipe is easy to make and is absolutely delicious. Making this dish is quite nostalgic for me as it was the first meal I learned to master when I first moved away from home. There is honestly nothing better than garlic and Parmesan cheese in my humble opinion. If you add it into anything it automatically makes it delicious.
This dish is my new take. Noodles were one of the first meals I was able to master when I moved away from home and I always feel quite nostalgic whenever I make these. Unfortunately, for me I recently found out that I am gluten intolerant. Which means I will need to find ways of altering my favorite meals to accommodate my new food restrictions.
Going completely gluten free is definitely going to be a long term process, but I really wanted to make sure I reworked my favorite dishes first. On the upside, I began incorporating before learning that I am gluten intolerant I had already began incorporating gluten free recipes into my lifestyle as well. Luckily for me there are so many gluten free alternatives available these days.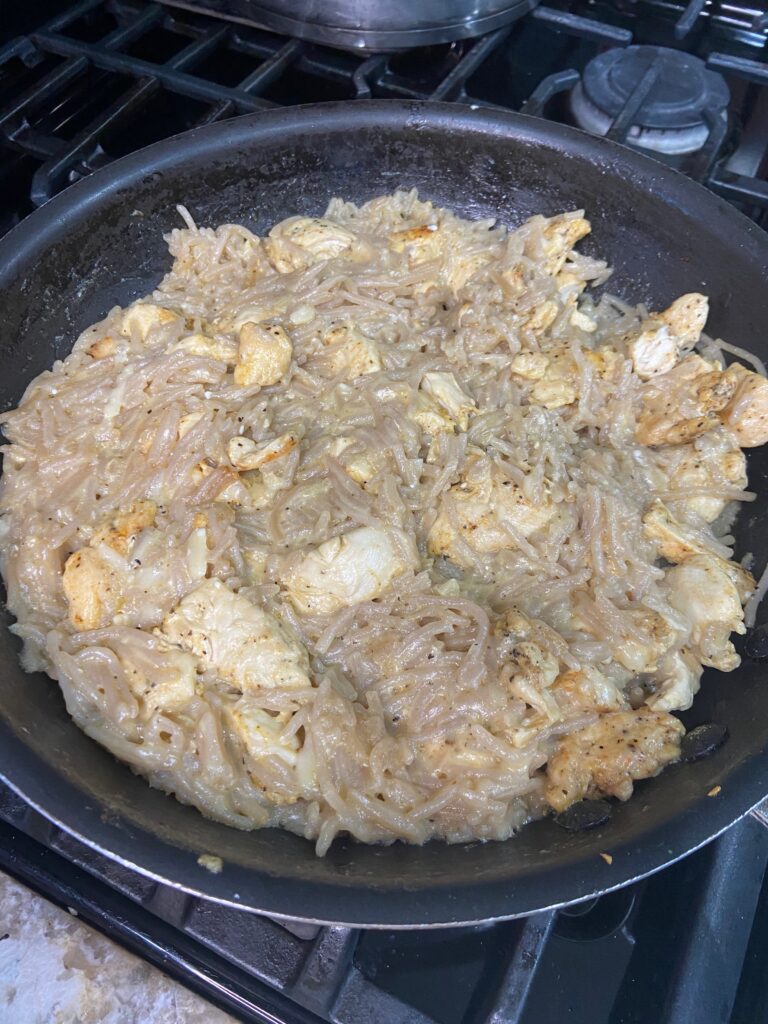 Whenever you're in the mood for something simple and delicious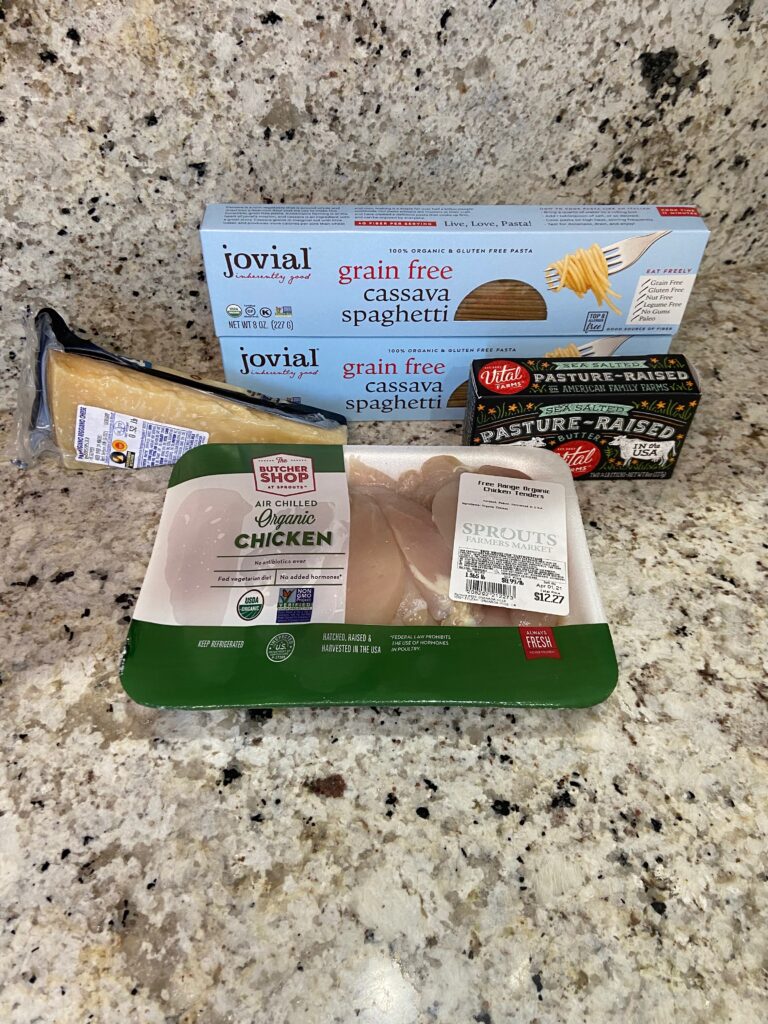 Want more Low Carb Recipes?
Grate Parmesan cheese and set aside.

wash and mince parsley, set aside for garnish.

Wash and prep chicken breast.

Cut chicken into bite size cubes and season with black pepper, garlic powder.

Heat a large pan to medium heat and add 2 tablespoons of butter. Once heated add minced garlic and brown. Add in chicken and cook thoroughly.

Bring water to a boil in a large pot, once water comes to a roaring boil add half the package of noodles. Cook noodles for about 12 minutes until soft. Drain noodles. After draining, place the noodles in an ice bath to prevent them from sticking.

In a separate pan place 3 tablespoons of butter and add in pasta noodles slowly. Once fully saturated in butter add in Parmesan cheese and slowly add in the reserved pasta water until you create a creamy sauce.

Add chicken in to pasta, mix until well incorporated.

Serve in your favorite bowl and garnish with fresh parsley and crushed red pepper.