This 10-minute light and refreshing Melon Ball Prosciutto Salad is perfect for your next appetizer or side dish.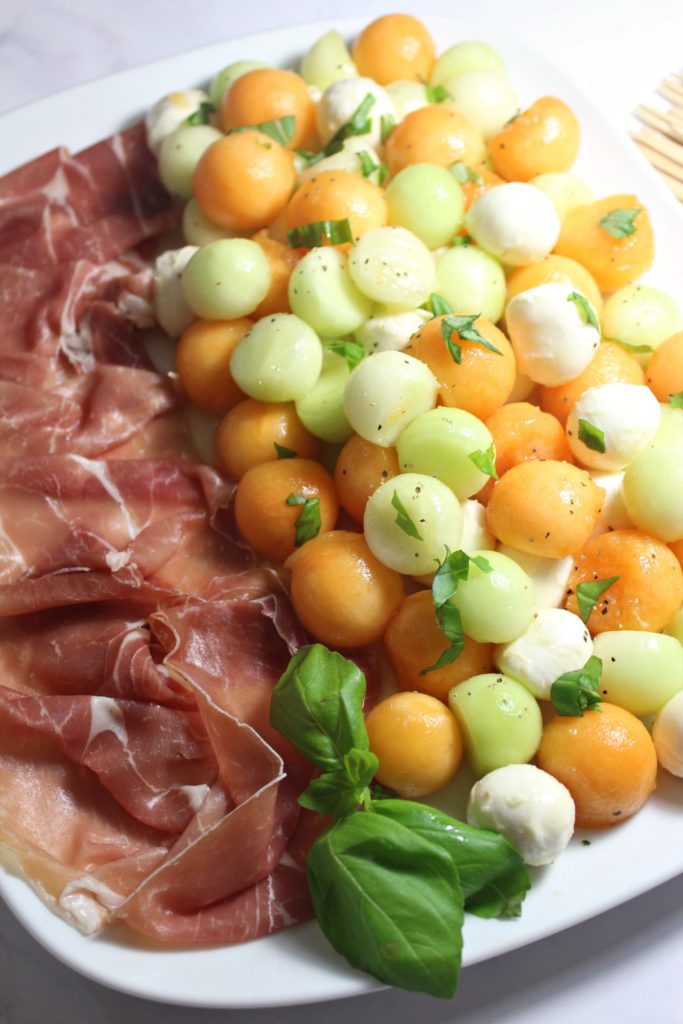 The flavors of the salad are incredible! The saltiness of the prosciutto combined with the sweetness of the melon compliment each other so well. Adding mozzarella balls with a little olive oil, salt and pepper and garnished with fresh basil bring it all together.
This salad can be made as an appetizer, side dish or even a light lunch. Simply stack the ingredients onto a toothpick or tear the prosciutto into smaller pieces and toss together for a salad. This time around, I chose to separate the meat from the fruit since one of my guests is a vegetarian.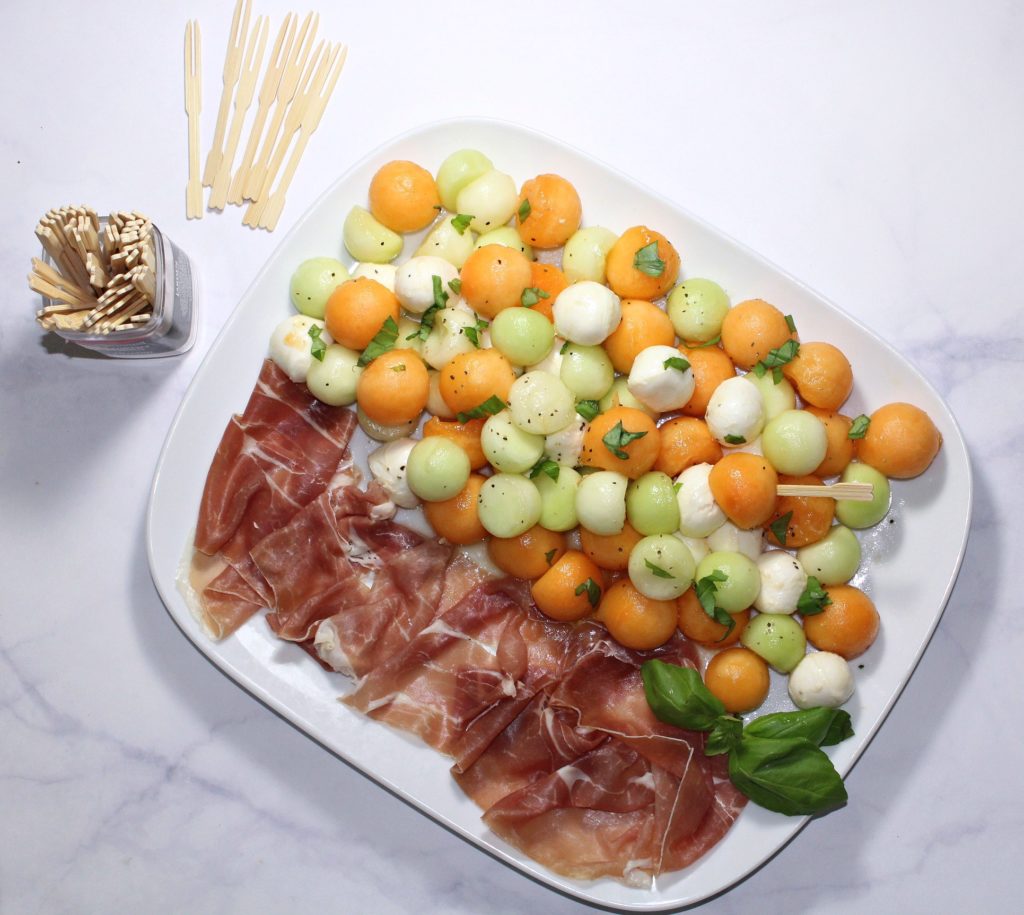 Wondering how to create melon balls? 
With a melon baller of course! It is so easy to use. After slicing the melons in half, use the melon baller to scoop out the flesh to make round melon balls. They won't be perfectly round since the sliced edge will be flat. I love this little tool since I recently found other genius ways to use a melon baller. 
Related Recipes: Prosciutto Mozzarella Bruschetta; Prosciutto Arugula Pizza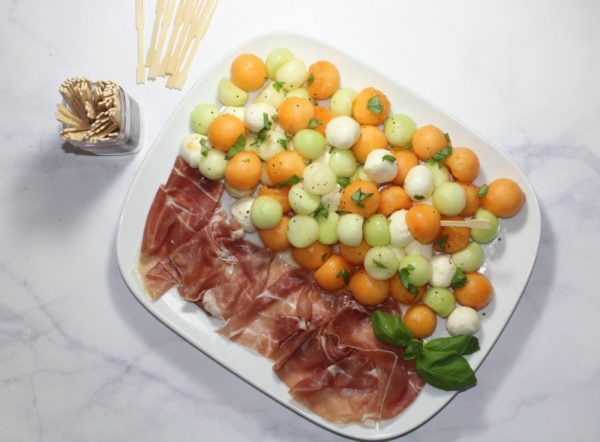 | | |
| --- | --- |
| | |
Slice melons in half. Using a melon baller, scoop the melon flesh out of each. If you do not have a melon baller, you can cut into bite-size pieces. Place in large mixing bowl.

Add the mini mozzarella balls, olive oil, salt and pepper to the mixing bowl. Lightly toss and pour onto serving platter (or salad bowl).

Chop fresh basil leaves and garnish over the salad. Lay out the Prosciutto slices on the platter. Serve immediately.