This Buttery Garlic Fried Chicken is an addicting, flavorful and melt in your mouth comfort food. You won't want to make fried chicken any other way!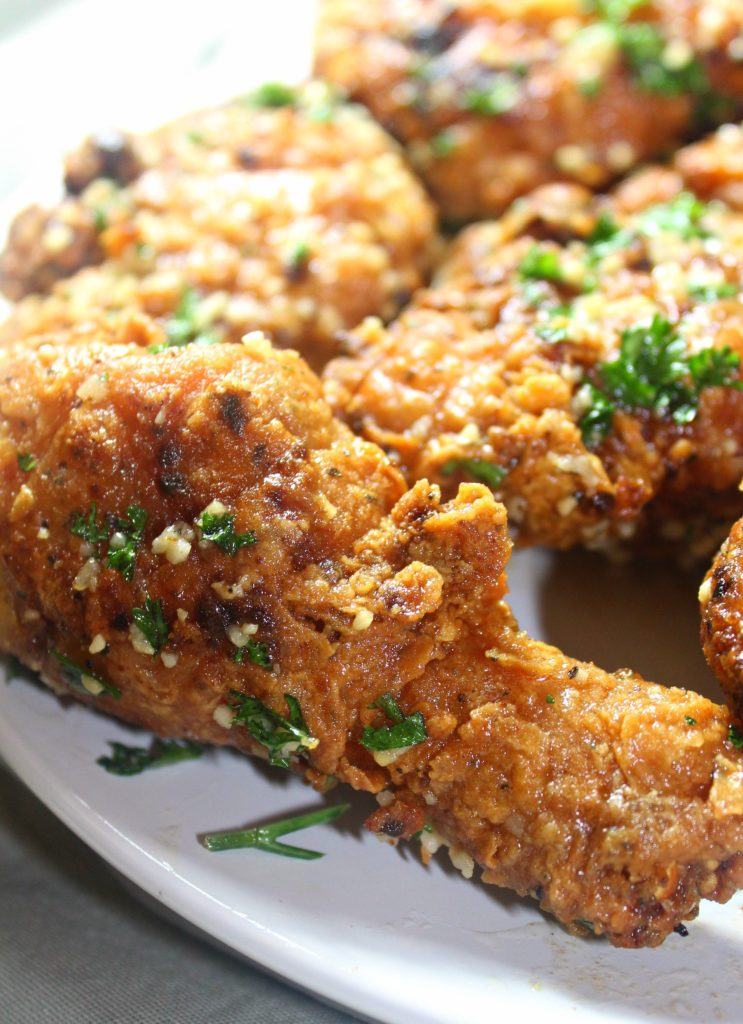 What makes this chicken taste so delicious, is partly due to the simple marinade. For 1 hour, the chicken sits in the mixture of olive oil, minced garlic, and garlic powder. Then when your ready to fry, the chicken is coated in egg whites and covered in a seasoned flour mixture and left to sit in the fridge for 30 minutes to set.
While the chicken is being fried, the garlic butter sauce is prepared. Garlic butter is perfect on top of a nice steak, baked potato and of course those Red Lobster biscuits! This time, we are going to add even more butter to these beautiful pieces of fried chicken to give it that ultra succulent bite.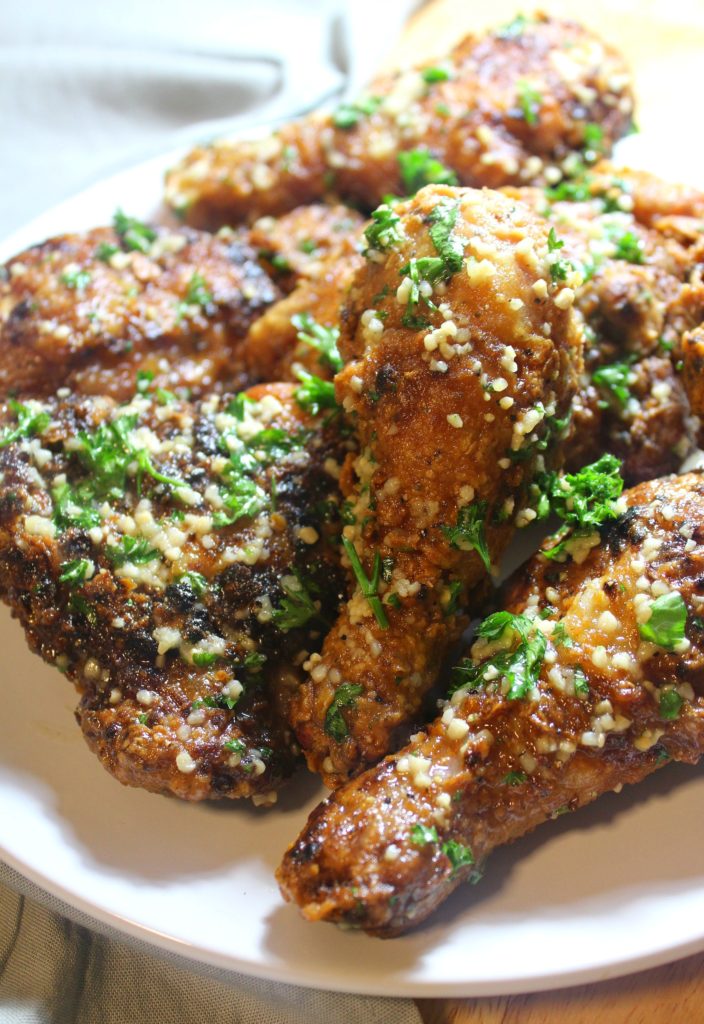 The marinade is important to achieving the right flavor of the meat. It is just as important to let the dredged chicken set in the fridge as well. This helps the flour mixture really hold onto the chicken. In the hot oil, you'll want that breading to remain in place to cook it's way to that extra crispy texture.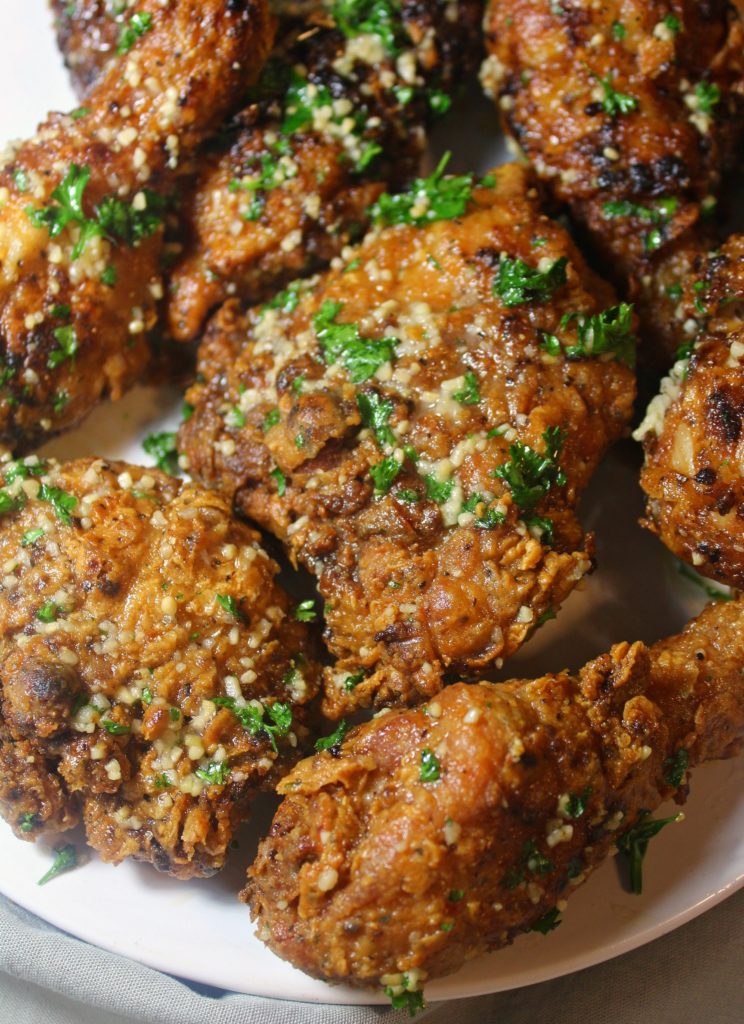 Want more Chicken Recipes?
| | |
| --- | --- |
| | |
In a large bowl, mix together olive oil, 1 tbsp of garlic powder, minced garlic, 2 tsps of salt and 2 tsps of black pepper. Fold in chicken pieces and toss to throughly coat. Cover bowl with plastic wrap and refrigerate for at least 1 hour or up to 24 hours.
In a medium size bowl, whisk flour, 1 tbsp garlic powder, 2 teaspoons of salt, and 2 teaspoons of pepper together. In a smaller dish, lightly beat the eggs whites together.

Set a wire rack in a rimmed baking pan, or just use the baking pan. Remove chicken from marinade. One at a time, take a piece of chicken, dip into egg whites to coat, letting excess drip back into dish; then put into flour mixture to coat, while pressing firmly so the flour sticks to the chicken. Repeat for each piece. Transfer chicken to prepared wire-racked baking sheet pan and refrigerate, uncovered, for at least 30 minutes or up to 2 hours.

Set up another baking sheet or paper towel lined serving plate. Add vegetable oil to large Dutch oven until it measures 2 inches deep. Heat oil to 325 degrees. Add half of the chicken to the hot oil and fry until breasts register 160 degrees and drumsticks/thighs are at 175 degrees. Use a heat thermometer to be sure (Rotate chicken pieces every few minutes to ensure even cooking and prevent the skin from burning). Transfer chicken to paper towel lined pan. Let cool.
In a small skillet on med heat, melt 1 tablespoon of unsalted butter, minced garlic and water. Cook, stirring constantly for 1 minute. Add remaining 7 tablespoons until melted. Remove from heat and pour into small bowl. Add minced parsley, salt and black pepper and whisk together. Spoon or brush over tops of the chicken pieces right before serving.