Christmas is coming up fast! Creating a beautiful, festive holiday table doesn't have to be expensive. It's time to start thinking about how you want your table decor to look. Do you have a theme? Any ideas you've been wanting to try? Christmas gives us a chance to be extra creative. Holiday table decorations are a wonderful way to welcome your guests into your home. The dinner table has always been a place where friends and loved ones gather together to share stories, laughter and create new memories.

Christmas Pinecone Table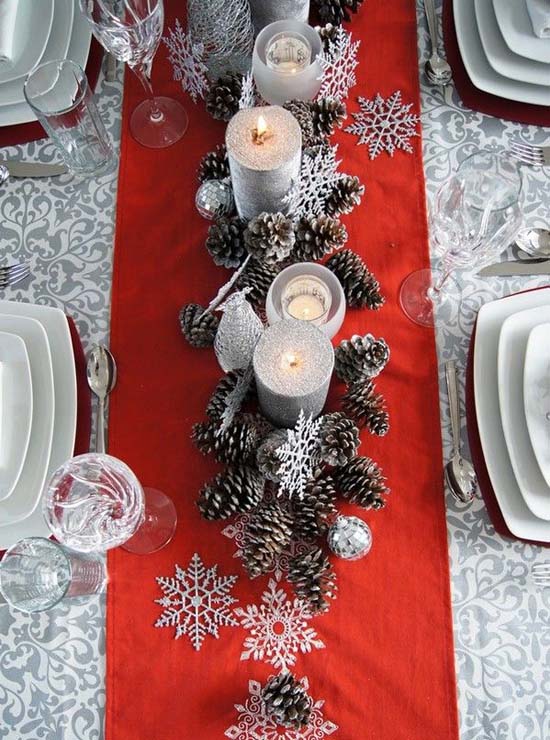 Found at: Christmas Snydle
A silver and red color scheme is a quite beautiful combination. You can find the the red table runner and patterned silver tablecloth at any Target or Walmart store. The pinecones and snowflakes can be found at your local arts and craft store. 
Birch Box Table Setting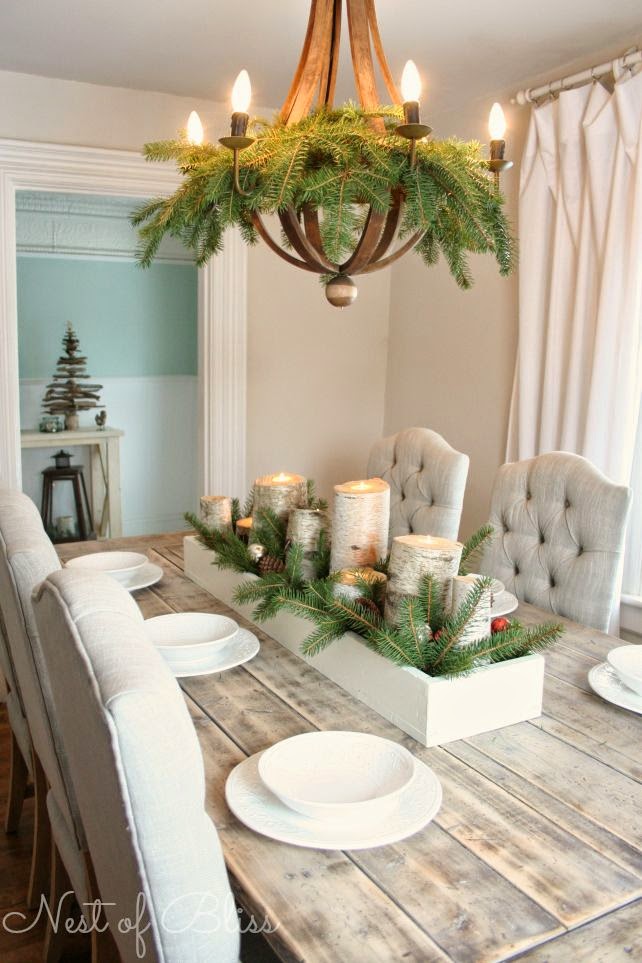 Found at: Margaret of New York
A birch box for your Christmas table decoration is a classic choice that brings the outdoors to your dining room table. You can find wood boxes from any of your local arts and crafts store. They usually come in the traditional unpainted pine look, but spray painting them white (or gold, red, silver) will give you the look shown in the photo. These boxes can be repainted in a different color and used every Christmas season for years to come!
Stocking Place Setting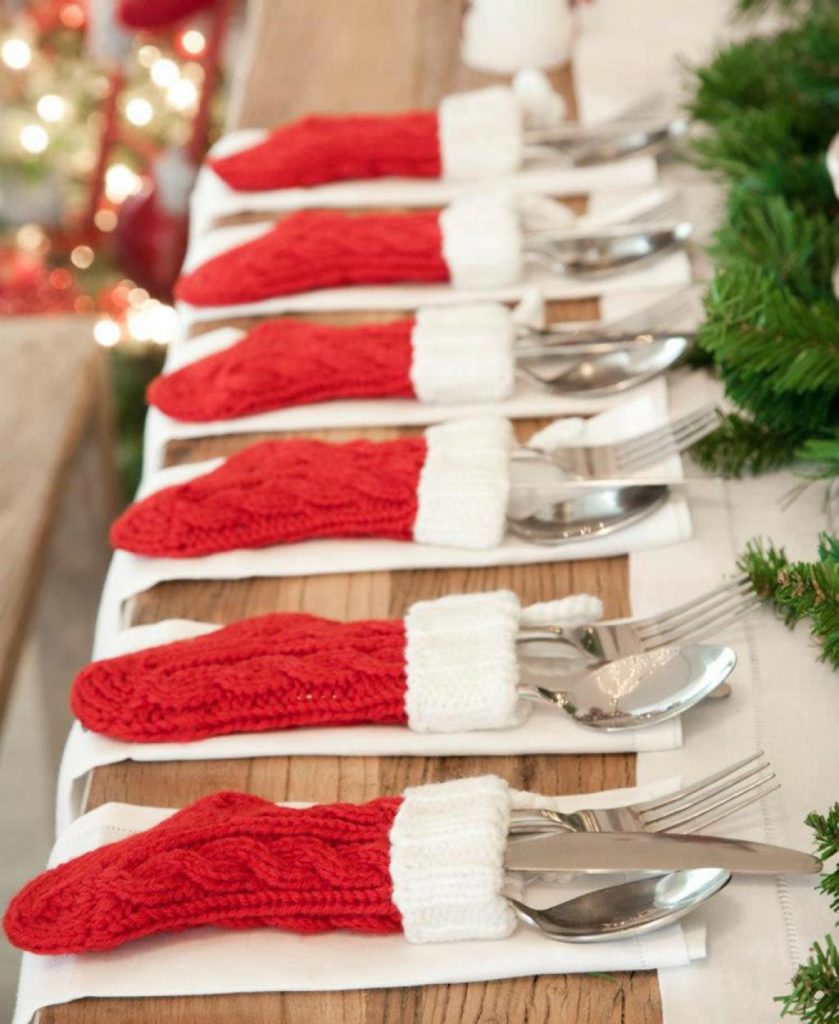 Found at: Trucset bricolages
These cute little stocking stuffers are not for your mantle. If you like to knit, these mini stockings are a brilliant way to show off your creative side.
Box Christmas Trees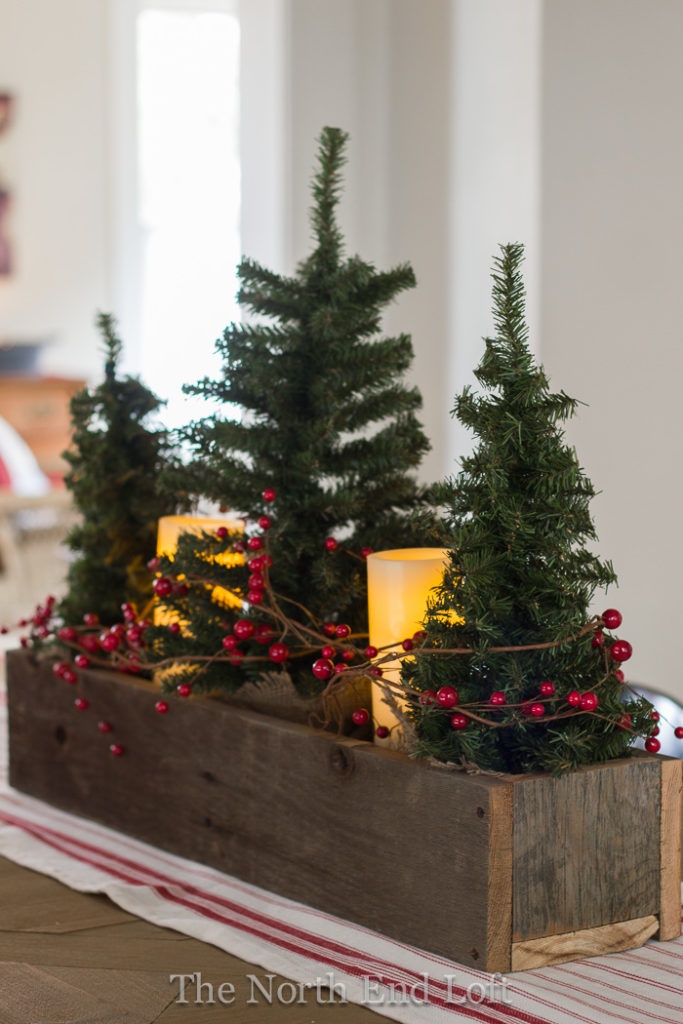 Found at: The North End Loft
This rustic Christmas tree box is really easy and fun to make. It only needs 4-5 different pieces to bring it all together. Most of the pieces – plastic trees, wood box, flameless candles, and decorative branch accessories can be found at local craft stores or online. 
Everything Red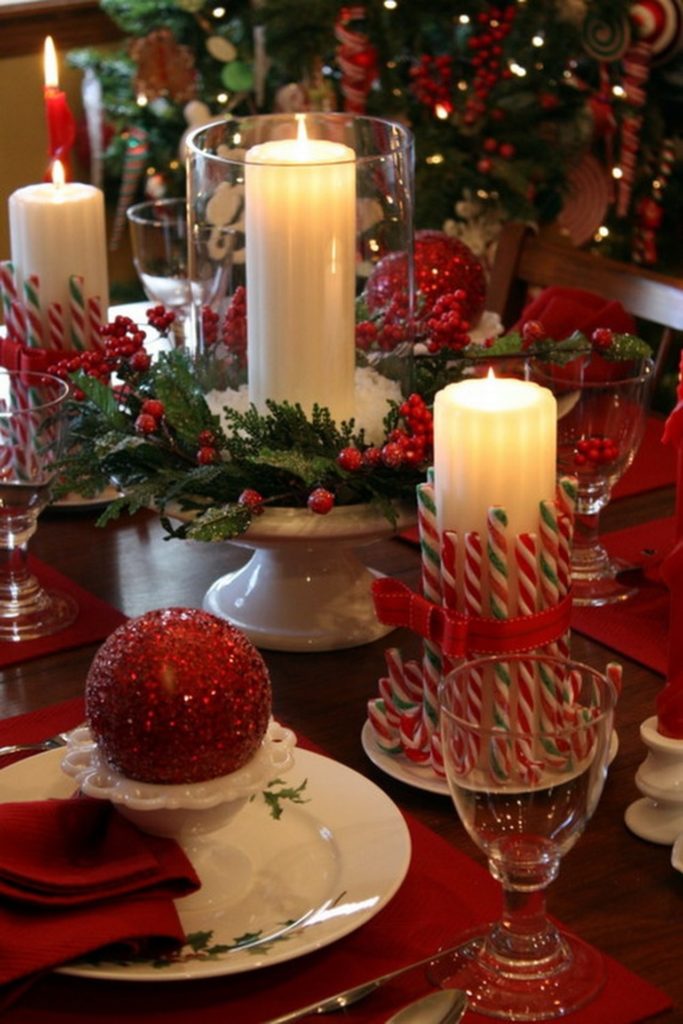 Found at: Trucset Bricolages
Red. That's the color that comes to mind when you think of Christmas, and green of course. They are a perfect color combination for your holiday table setting. So why not go all out and make your table as red as possible and break it up with white candles.
Birch and Reindeer Decor
Found at: Brit.co
This beautiful birch and reindeer themed setting inspires an elegant look to your table. The birch pieces along with the tree and reindeer ornaments can be easily found at your local craft store.
DIY Pinecone Mason Jars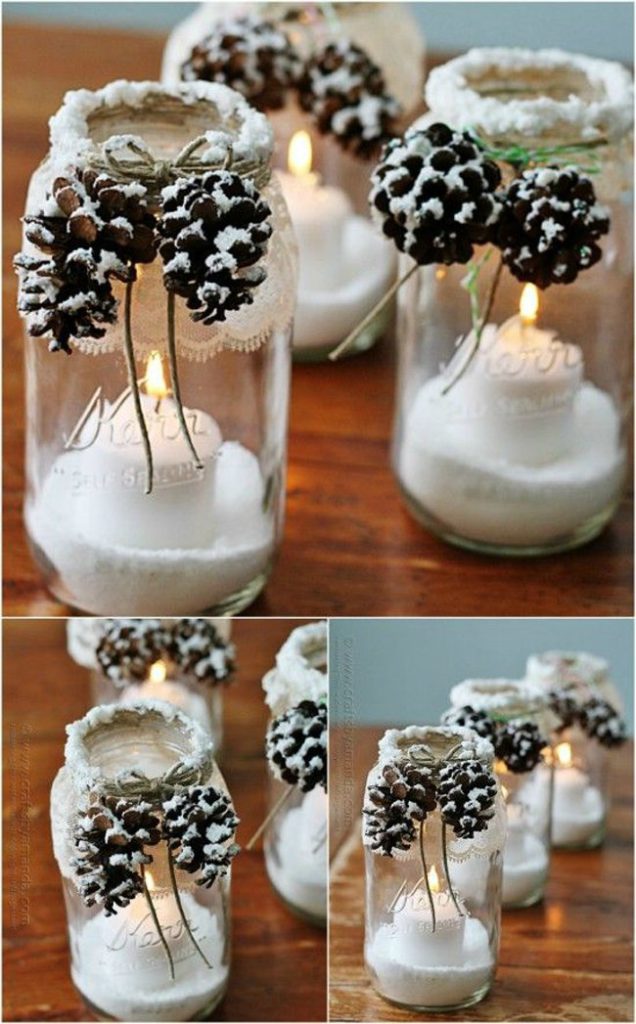 Found at: Crafts by Amanda
I love the mason jars decorated with frosty pinecones and fake snow. They are simple to make and easy on the budget. You can even get more creative and dress them up in a wood box with some color, like wrapping garland or adding holly.
Three Tree Table Setting
Found at: DIY Inspired
These cute little Christmas trees are a great way to spruce up your dinner table without overdoing it. They are easy to make and you can really make them your own when decorating each mini tree. They are sure to be a conversation piece for your guests. 
Cool BONUS DIY idea for a place card holder! 
Christmas-themed Place Card Holders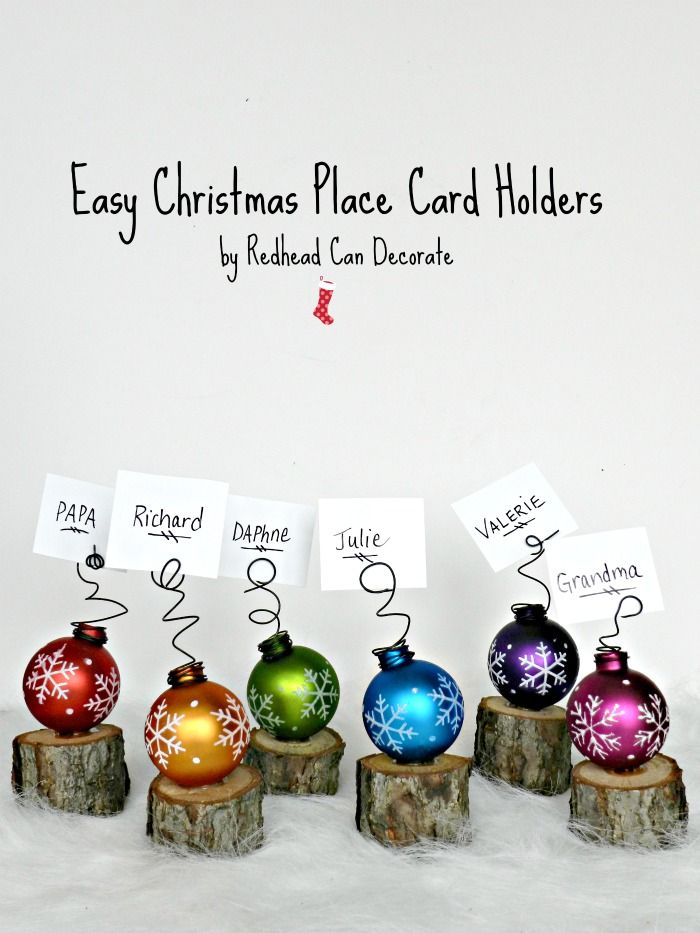 I couldn't help myself and had to share these amazing little bulb place card holders. It is such a fun way to have your guests find their seats around the dinner table. These can be made so easily with your extra bulbs, ornament wire, wood pieces and some glue! 
Happy Holidays!!