This post may contain affiliate links.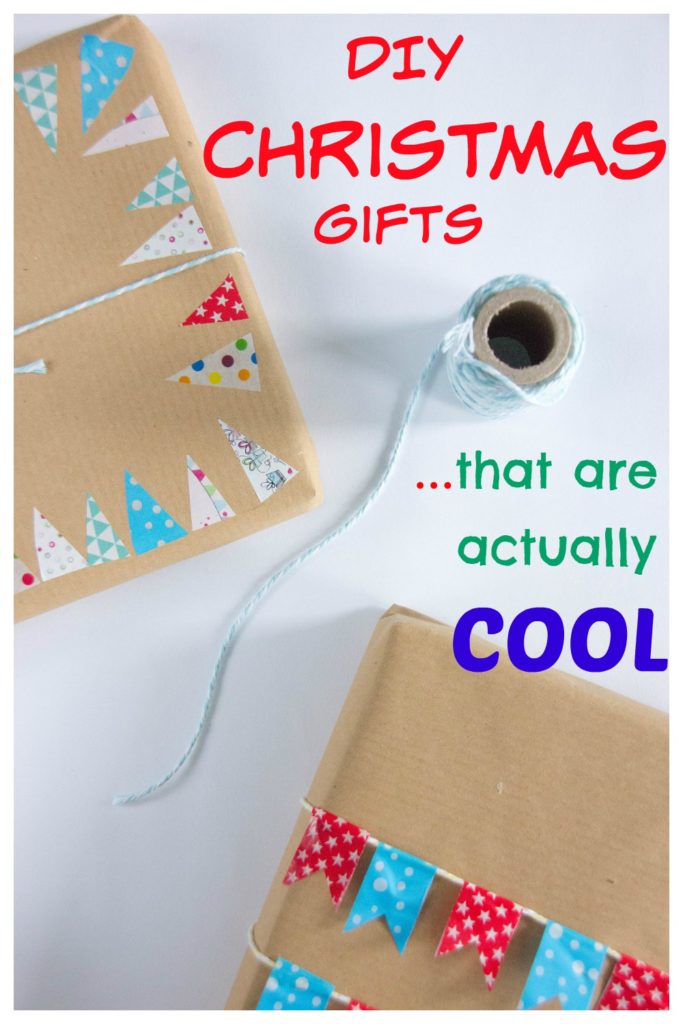 Have you been searching for Christmas gifts that won't break the bank?  These handmade Christmas gifts are not only cool, they are super creative!
I was walking through Target the other day and couldn't help but notice how every aisle was decorated for Christmas. If you're like me, the stress of figuring out what to buy for my family and friends is overwhelming. We always strive to find that perfect gift. Instead of  all that worry, why not create your own DIY Christmas gift that will WOW the people on your list?
Maybe your not the most crafty person? I've found gift ideas that can be made by anybody regardless of skill level. They also aren't the kind of gifts that you will spend huge amounts of time knitting or gluing little dots on. These ideas can be created using items you already have laying around the house or can buy inexpensively. Christmas gift shopping just got a whole lot easier!
Here's a round-up of the BEST DIY & HOMEMADE Christmas gifts for all the loved ones on your list. 
I really enjoy making and receiving handmade Christmas gifts. They have more meaning and the thought that was put into them are always appreciated. It's something you will keep forever, and is unique to you. Store-bought gifts are great, but can soon be forgotten. So why not get started and even have your kids help out to make it extra special for your family or friends.
There is always time to make a handmade gift, even if it's Christmas Eve! So if you are looking to get started NOW, check out these fun DIY Christmas Gift ideas.
Happy Holidays!
DIY Photo Collage Letters
Tutorial found at: House On The Way
With just a copier, scissors, wood letters, and a little bit of mod podge you can create a beautiful personalized photo collage. 
Healthy Homemade Dog Treats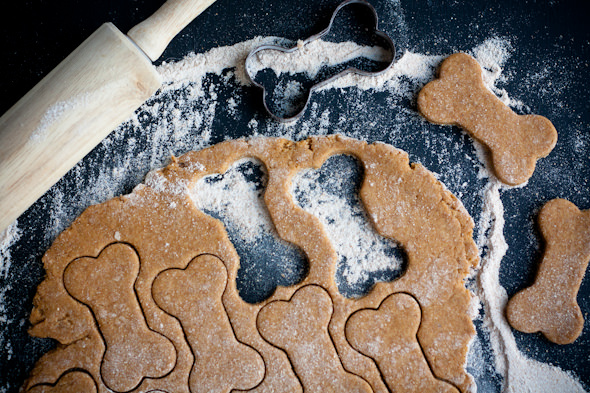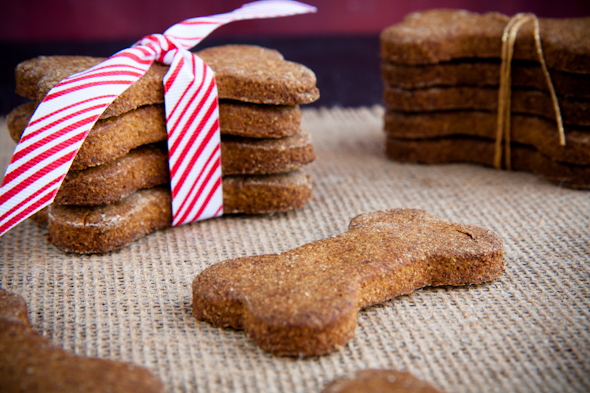 Recipe found at: Whole Fully
This healthy recipe for homemade dog treats uses ingredients already found in your pantry, with the exception of wheat germ and the bone-shaped cookie cutter. 
Print Pictures On Wood With Wax Paper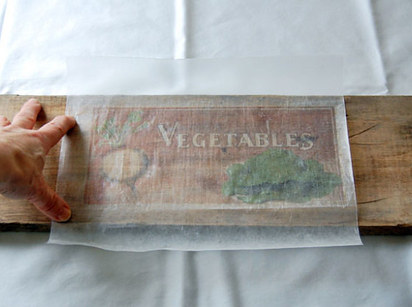 Tutorial found at: The Art Of Doing Stuff
Who knew you could print a colored image onto wax paper and transfer it to a wood slab? This is seriously cool! 
Ice Cream Sundae In A Box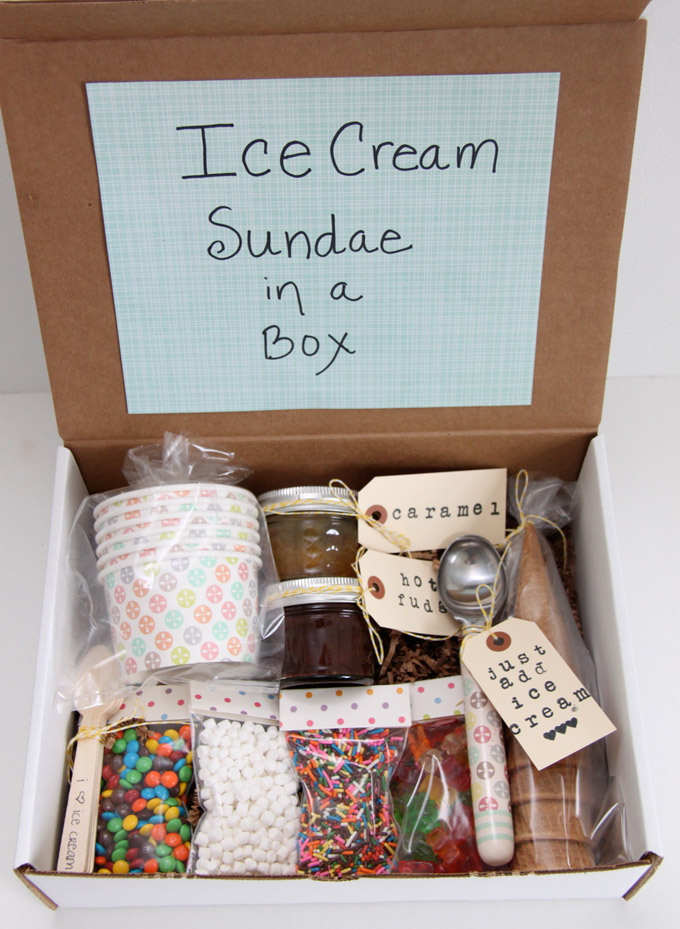 Check it out at: Smashed Peas and Carrots
This is a great gift idea not only for Christmas, but also for a housewarming or kids birthday gift. 
DIY Lavender Sugar Scrub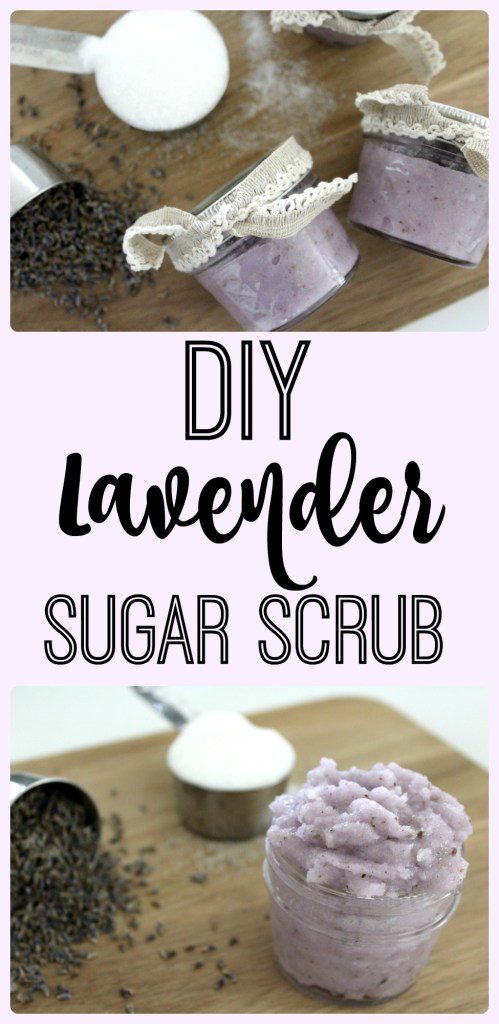 How-to-guide found at: My Plot of Sunshine
Lavender. The smell is so relaxing and a perfect scent to use in a body scrub. It only requires 4 "must use" ingredients to make this amazing homemade gift.
DIY "Non-Toxic" Bath Fizzes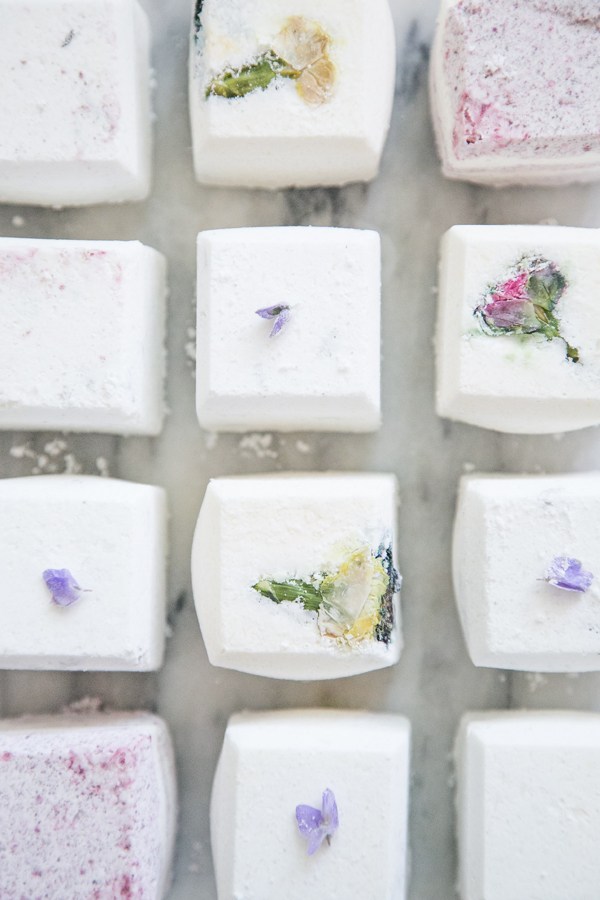 Tutorial found at: Sugar and Charm
These non-toxic fizz cubes make a perfect gift for everyone. You can mix and match different scented oils and flowers to make it your own!
Christmas Gift Basket Ideas

Check it out at: The Dating Divas
I love the idea of Holiday Gift Baskets. You can make them into whatever you want depending on who it is being gifted to. This collection of Christmas themed gift baskets is packed full of great ideas!
DIY Display for Hot Wheels Cars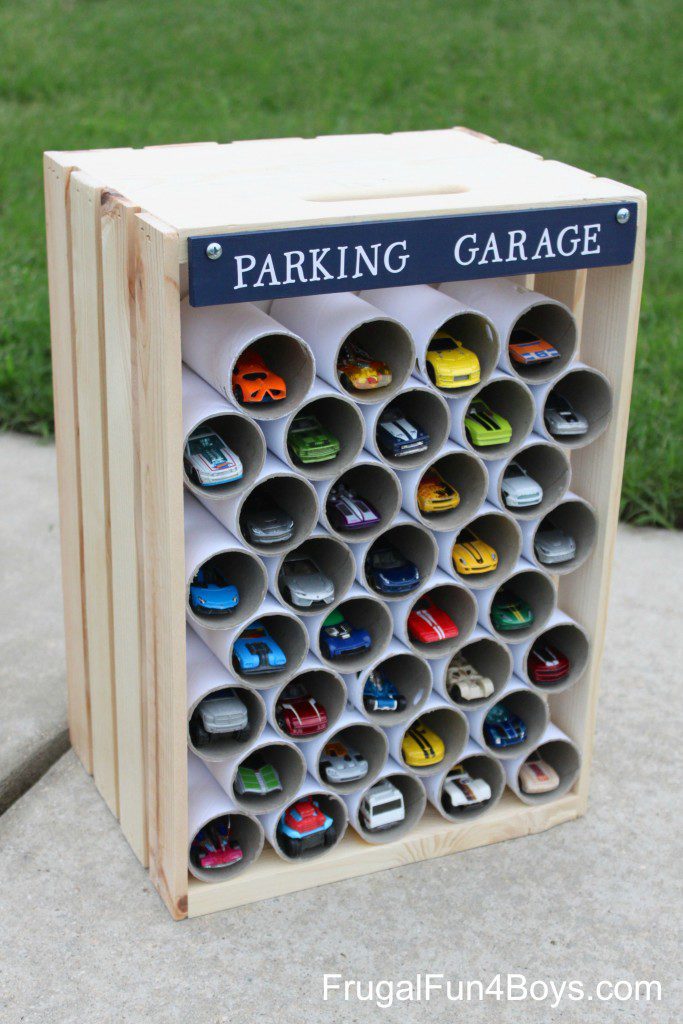 Instructions found at: Frugal Fun 4 Boys
If you have little boys in the family, who also happen to love matchbox or hot wheels cars then this wooden crate parking garage gift idea is spot-on!
DIY Chalkboard Serving Tray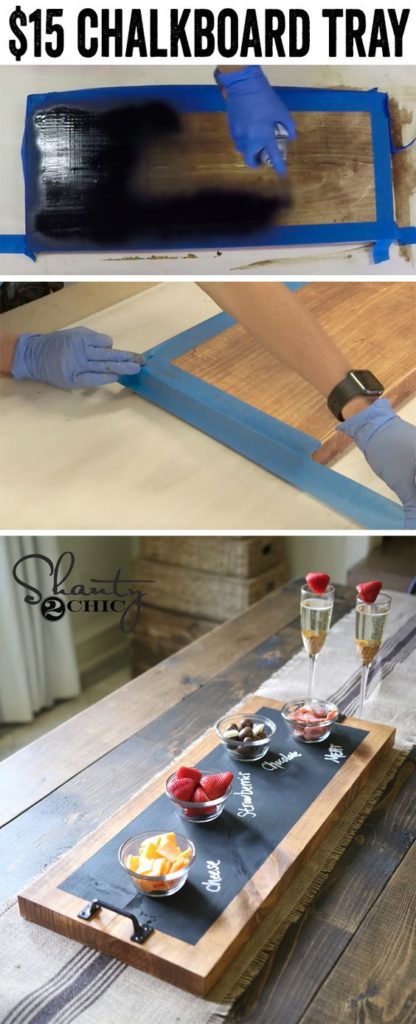 Watch the video at: Shanty 2 Chic
Have anyone on your list that enjoys entertaining? If so, this inexpensive homemade chalkboard serving tray would make for a great addition to their   kitchen. 
DIY Bath Bombs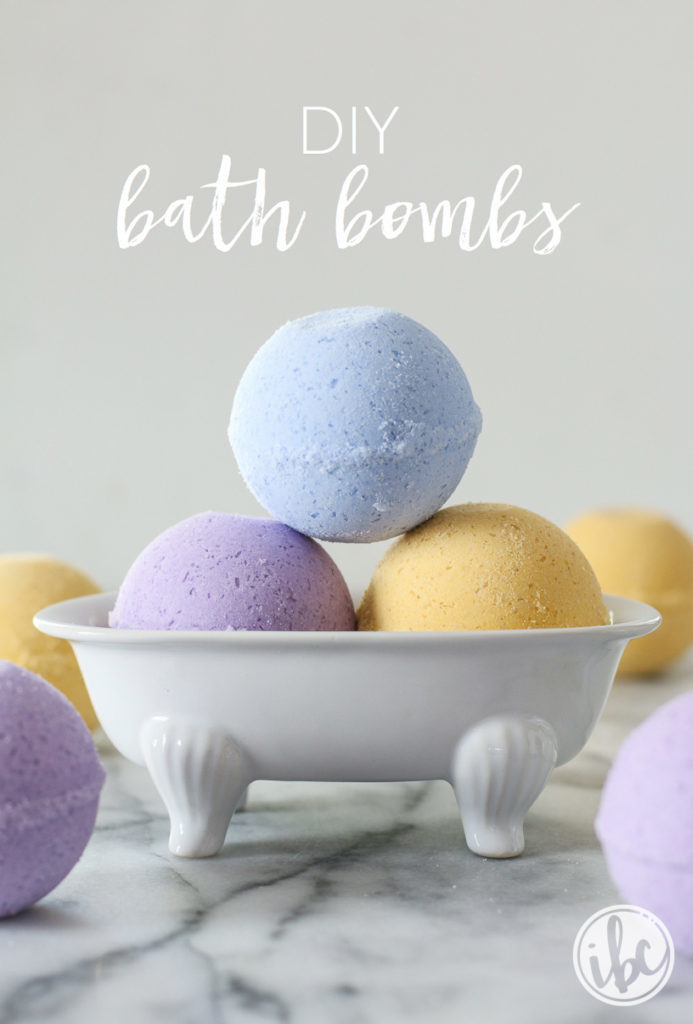 Bath Bomb Recipe at: Inspired by Charm
The recipe for these fizzy DIY bath bombs give LUSH a run for their money. They aren't complicated or time-consuming to make and can be given to anyone on your gift list. 
DIY Bacon Candles…For Him

Get that Bacon sizzling at: DIY Joy
For the men you have to buy for, everything is better with BACON! These easy to make scented candles are actually made with real bacon grease. They will have the whole family hungry and wondering….where is the bacon?
DIY Macrame Bracelet..For Her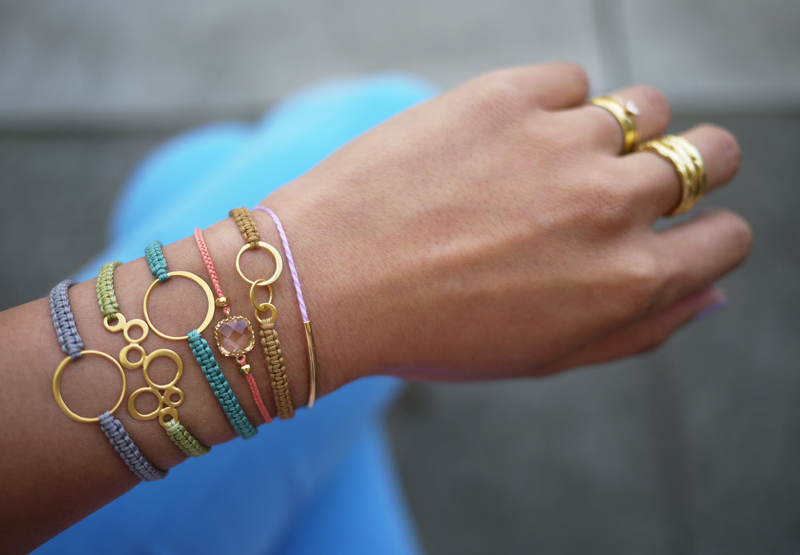 Step-by-Step guide at: Honestly WTF
I love handmade bracelets. These take a little more patience and time compared to the other gifts in this round-up. However, for the girls in your life these are simply beautiful!
DIY Copper Vanity Bowls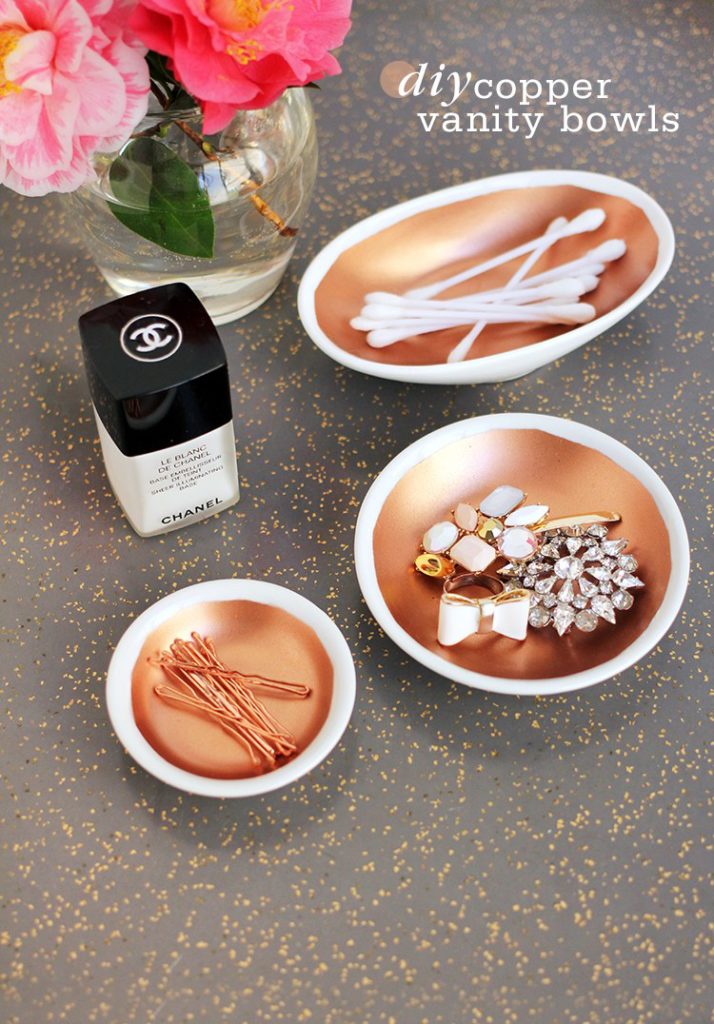 Instructions found at: FreutCake
I see Copper-plated items everywhere. It's definitely in-style and you can be too with these copper vanity plates. They are very easy to make and take little time to create. So grab some ceramic bowls and metallic spray paint and your in business.
DIY Ferrero Rocher Champagne Pineapple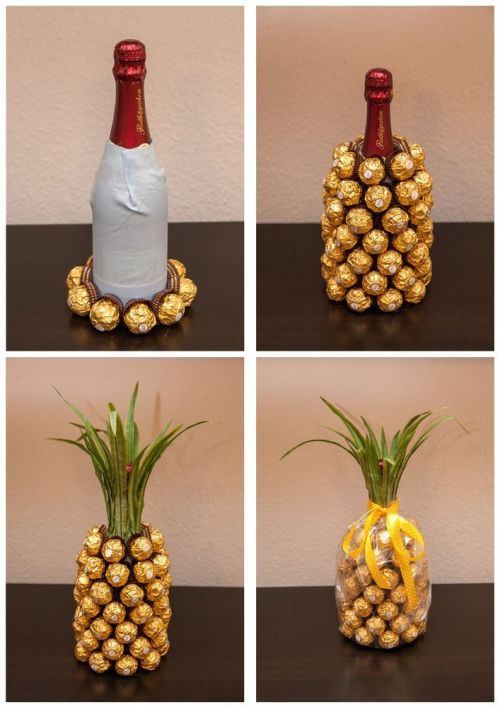 Instructions found at: Buy Him That
Last but not least, the chocolate covered champagne bottle that is made to look like a pineapple! It's a pretty clever idea if you ask me! Have you ever seen anything like this? It would also make for a great table centerpiece 😉
What is your favorite DIY Christmas gift you've given or received?