I've never met a person who doesn't love grilled cheese sandwiches. I'm a big fan of anything with cheese, especially when its grilled between buttery bread! YUM! My husband and I are obsessed with Grilled Cheese Sandwiches. You typically have the three staple ingredients which are cheese, bread and butter. However, why does it always have to be the same old grilled cheese? It was then I decided to venture out of my comfort zone and set out to find new recipes to compliment the melted cheese. 
So I found 10 Grilled Cheese Recipes that perhaps you never knew existed! I sure didn't! I left out the common variations most people make, like a BLT or simply adding an avocado or bacon. We all know those are already delicious. Instead, these recipes offer a whole new take on the classic sandwich.
Monte Cristo Grilled Cheese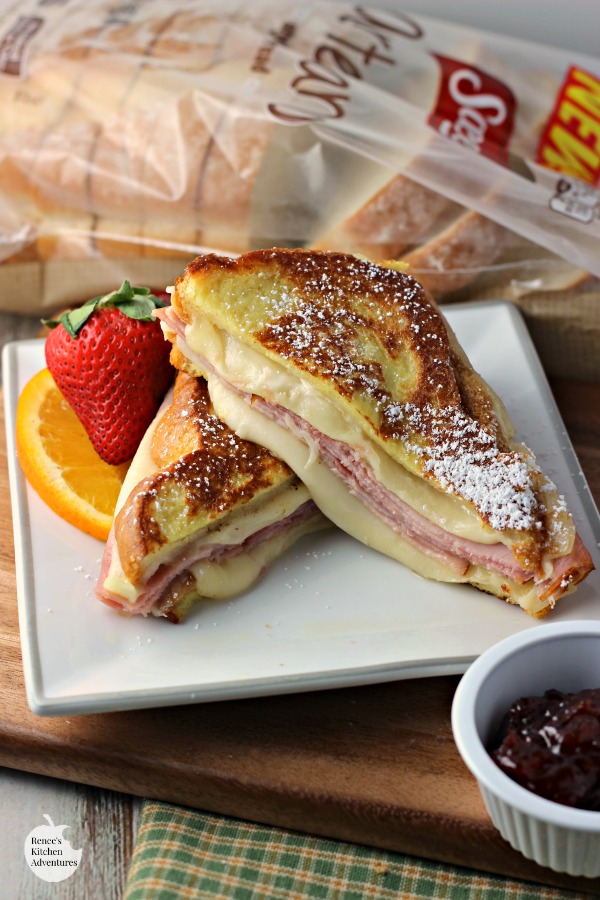 Renee's Kitchen Adventures provides a new way of making the sandwich by giving the bread a french toast texture. 
Bacon Double Cheeseburger Grilled Cheese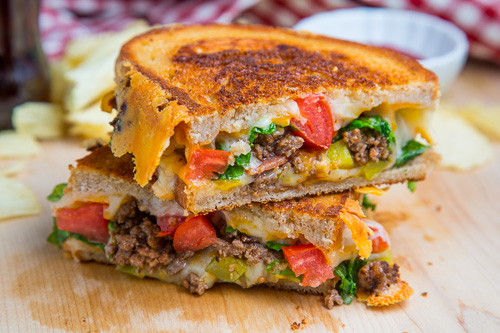 A beautiful creation from Closet Cooking takes the boring bun out of the burger and replaces it with crispy grilled bread. I can't wait to try this!
Jalapeno Popper Grilled Cheese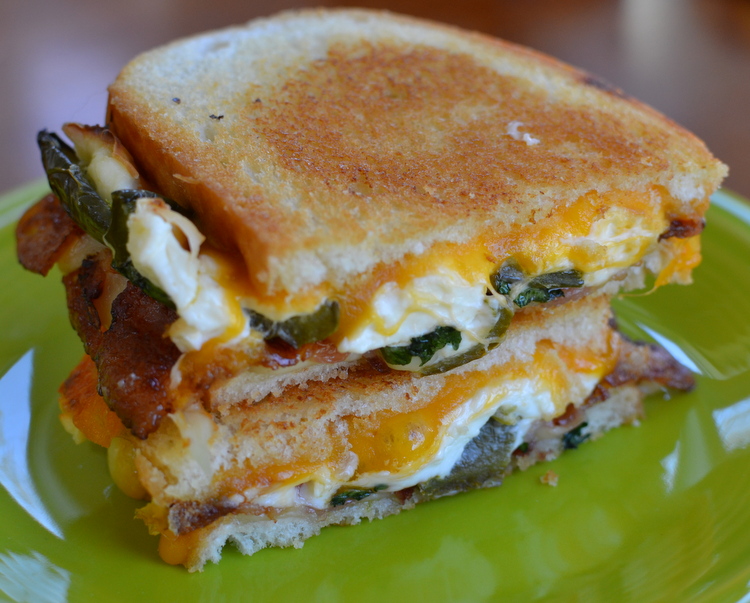 Combining a jalapeno with cream cheese, bacon and other cheeses was pure genius. I love a good jalapeno popper and this recipe by Small Town Woman hit the nail on the head!
Tator Tot Grilled Cheese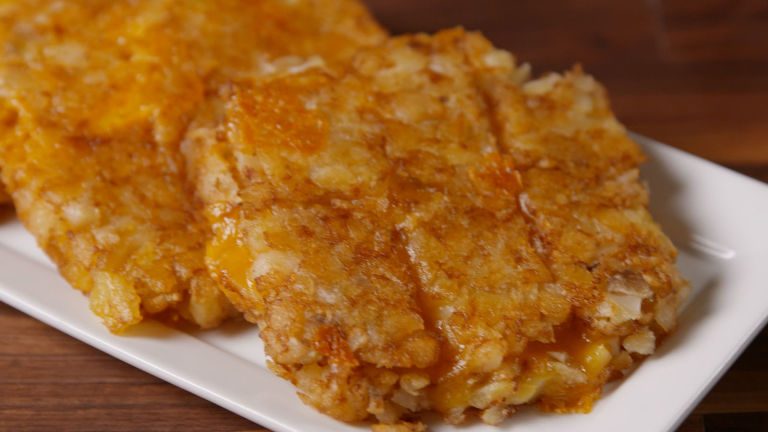 Ok, so when I saw that the bread was replaced by tator tots, I was completely in shock! Why didn't I think of that? It's not going to help the waist line, but who cares! This recipe from Delish hits the spot.
Cranberry, Brie, Bacon and Turkey Grilled Cheese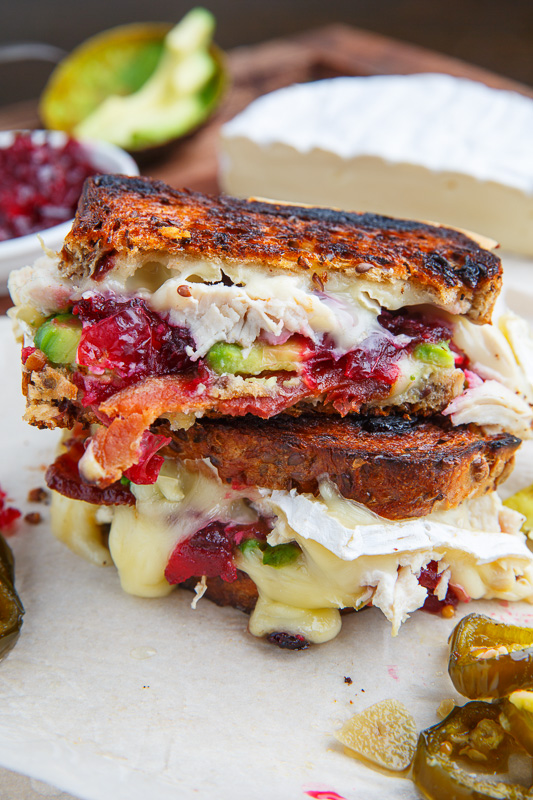 This picture is worth a thousand mouthwatering words. It would make for the perfect sandwich using Thanksgiving leftovers. This recipe from Closet Cooking did it again!!
Three Cheese Pesto Avocado Grilled Cheese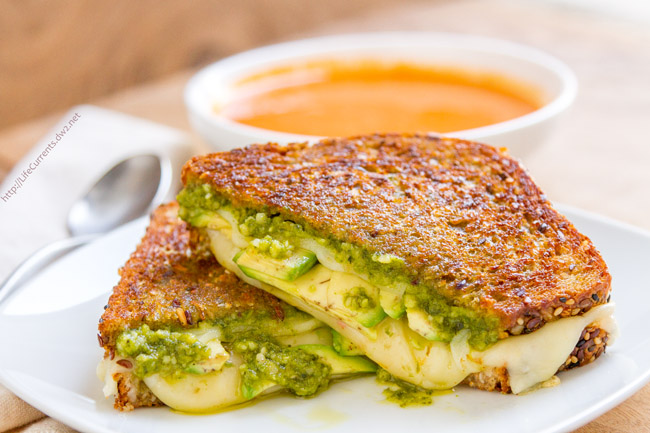 I love a good pesto, especially basil pesto. Life Currents came up with a great way to combine Pesto and 3 kinds of cheeses to create this masterpiece of a sandwich!
Peach Bacon Gouda Grilled Cheese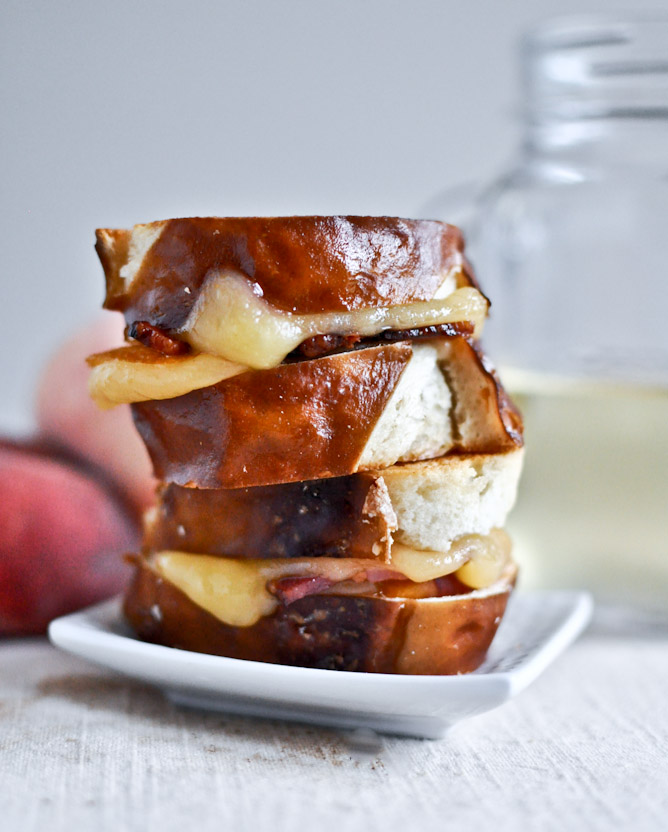 These gourmet slider grilled cheeses are made with thick pretzel bread. How Sweet Eats combined the peach, gouda and bacon with the salty pretzel which sounds outstanding and hard to resist.
Mac and Cheese Grilled Sandwich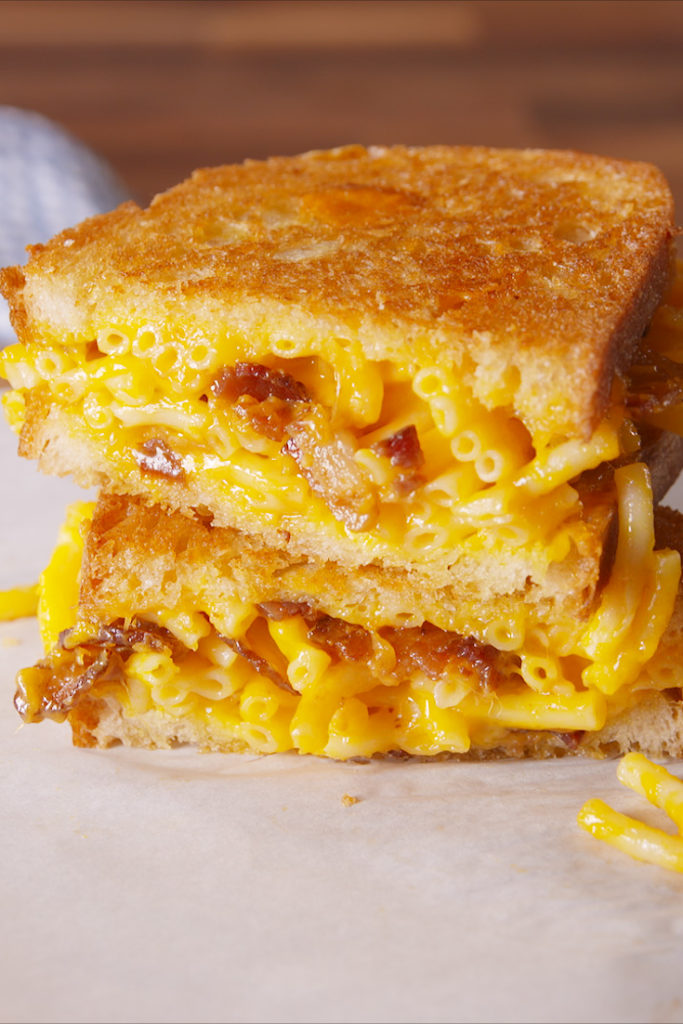 Not gonna lie..this looks simply amazing! Combining grilled cheese with mac and cheese (and bacon). WHAT? I'm afraid I wouldn't be able to eat grilled cheese the same way ever again. Delish did a great job of making mouths water with this recipe and video.
Pulled Pork Grilled Cheese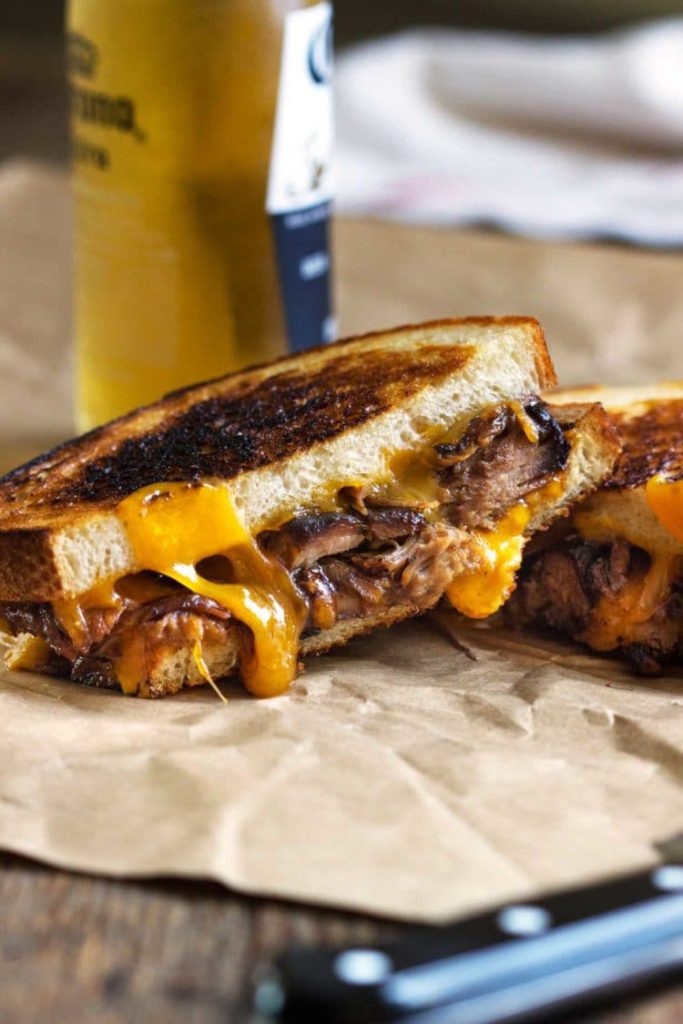 Pulled pork is one of those meats that are tasty in everything – tacos, stews, enchiladas and of course, sandwiches! It's only natural that we be reminded that pulled pork is amazing in grilled cheese sandwiches. Kevin Is Cooking knows what he is doing with his amazing and easy recipe.
Bacon Brie Apricot Grilled Cheese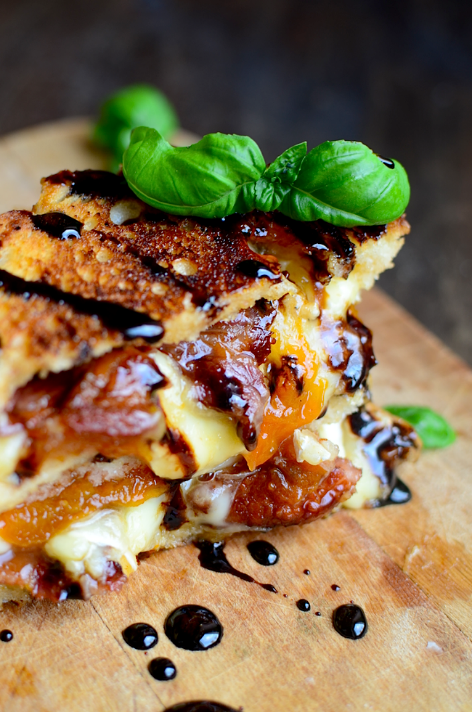 I'm loving this combo of ingredients and Yammies Noshery used ingredients that compliment each other so well! It's more of a gourmet grilled cheese, but looks totally worth it!
Pin for Later: