New Year's Eve is the last night of the year to gather with family and friends and throw a one BIG party.  With all the chaos and planning leading up to Christmas only the week before, we don't always make time to plan ahead for New Years. Whether your hosting, having small get together or just want to get into the New Years spirit, check out these 8 New Years Eve Decoration Ideas you can make in 1 HOUR! Promise!
These easy and fun ideas will make your evening special and glitzy! If you have no idea how to decorate, no problem! New Years revolves around glitter, champagne and balloons – for the most part. I scoured countless tutorials, Pinterest images and Google searches to find the easiest DIY projects that you can make in a short period of time. Even the day of!!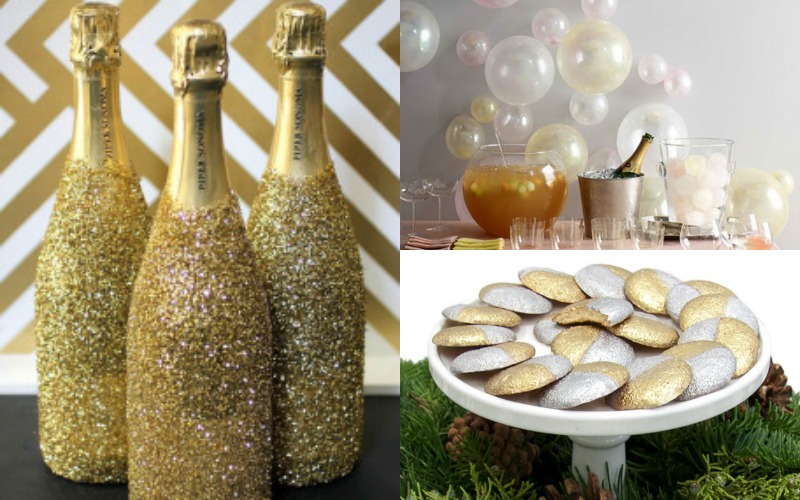 1. Crepe Paper Fringe Garland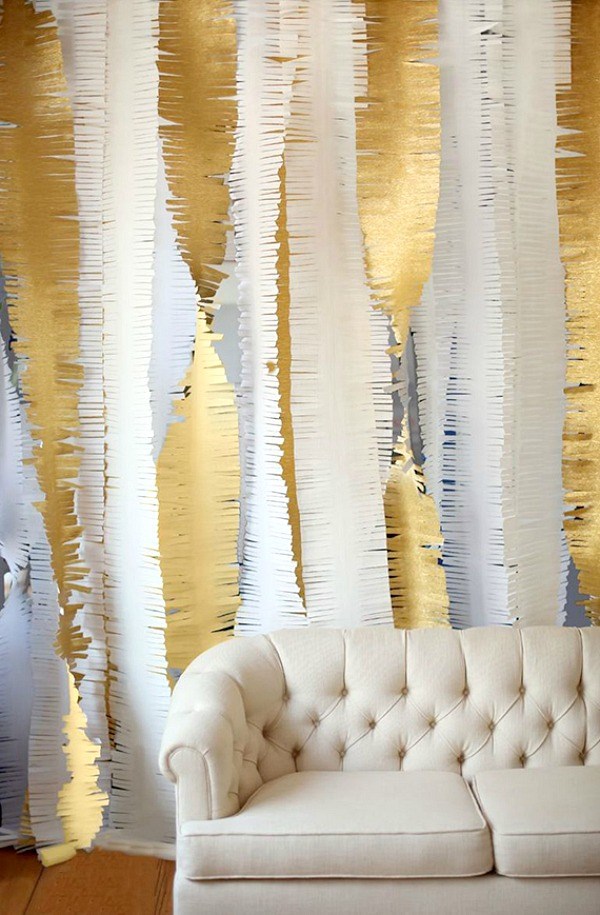 Tutorial at: 100 Layer Cakelet
This cool idea can bring your party room together. With just some crepe paper and tape, your in business.
2. Balloon Wall Backdrop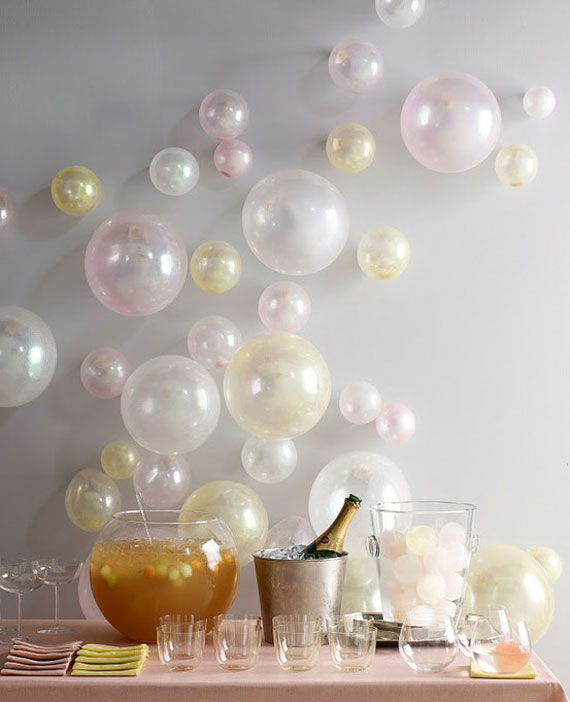 Source: Brit.co
This is an even easier backdrop to create. Just tape up colored balloons in different sizes to your wall and your done! 
3. Glitter Champagne Bottles

Tutorial at: Ideas.evite
What's a New Years without champagne?! These DIY glittery bottles are easy to make and add extra sparkle to your serving table. With a can of Super 77 adhesive spray and gold craft glitter, you will have your bottles ready! 
4. DIY Confetti Poppers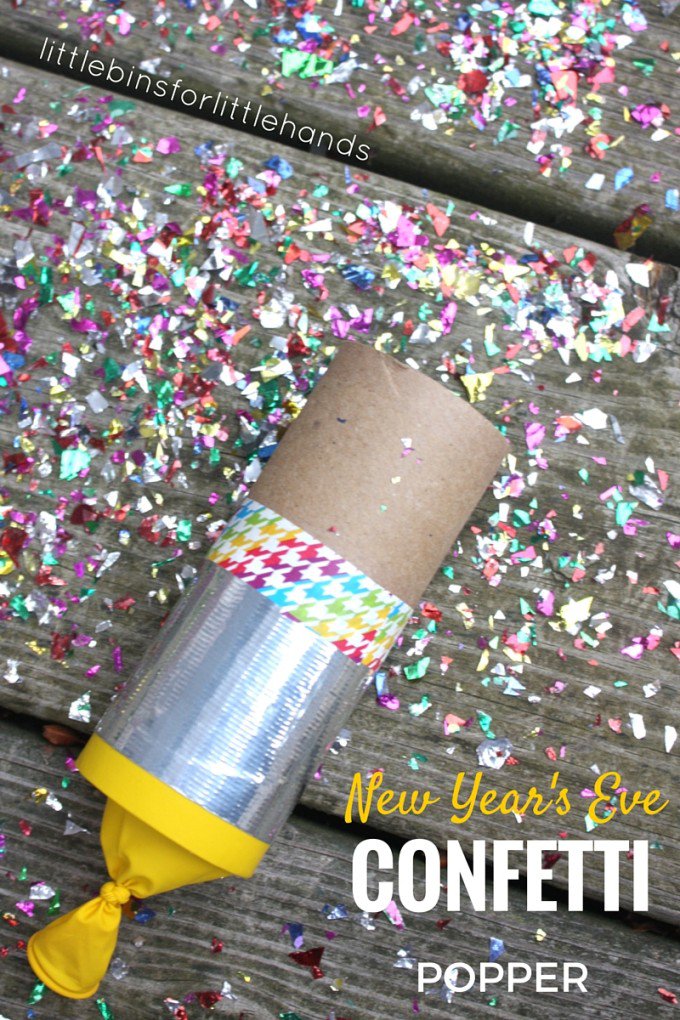 Tutorial at: Little Bins for Little Hands
These DIY confetti poppers made with toilet paper rolls are quick and easy to make for the big night whether your a kid or an adult! 
5. Countdown Balloons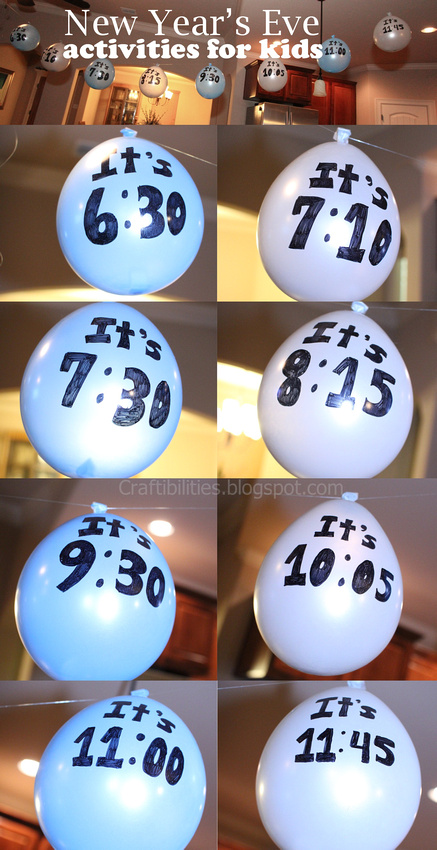 Source: Craftibilities
Using balloons and a felt-tip marker, these countdown balloons are a great way to stay updated on the time as the night goes on. 
6. Food Dust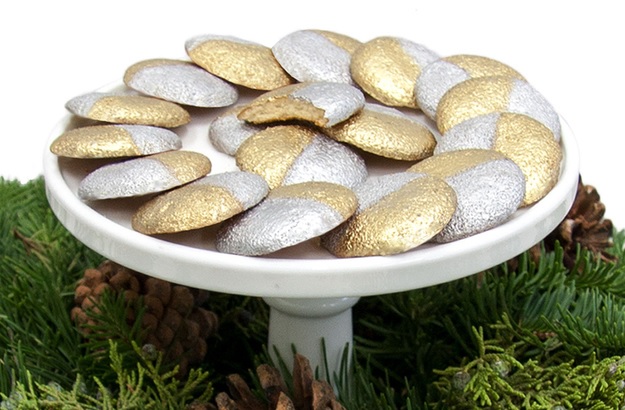 Tutorial at: Psimadethi
Three Words. Edible Food Dust. You can put this dust on anything you want to frost. This tutorial uses Nilla Wafters and a paint brush to create these gold and silver dusted cookies.
7. Mini Hat Headbands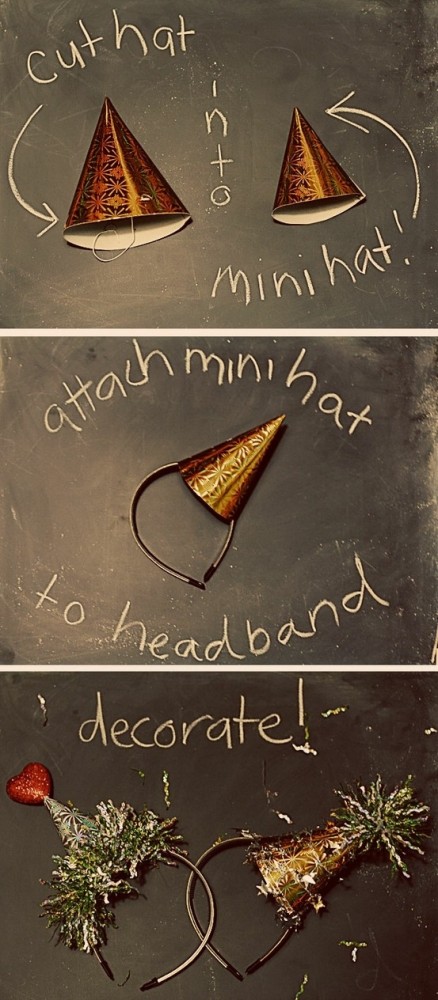 Source: HerNewLeaf
These cute headbands are a great accessory for your guests to ring in the New Year. You just take a regular party hat, cut it into a mini hat and glue it to a plain headband. How you choose to decorate is up to you. Tip: try using leftover silver garland or tinsel.
8. Tissue Paper Pom Poms
Tutorial at: Thoughtfully Simple
Pom Poms are a classic decoration used for many special occasions. Its probably because they are so simple to make and only require tissue paper and wire. You can use them as a hanging backdrop or a fun addition to your table settings.
I hope you enjoyed these 8 DIY New Years Decoration Ideas you can make under an hour! I would love to see how you crafted your New Years Party!! 
Happy New Years Everyone!